Parenting
my 2. 5 year old started with shut up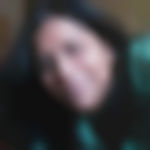 Created by

Updated on Aug 06, 2015
hi, I lost my father-in-law 15 days ago and my 2. 5 year old is or was very attached to him. But since his death, my little one hasnt spoken or even asked for him. But, what i have noticed is, since that day, he has been showing aggression(verbal) by saying shut up and uses loud tone. He just doesnt like being told "No". But baffles me is the use of words like Shut up so frequently... I have spoken to him and told him that its not a nice word. Though he knows, I dont like him using it and at times makes an attempt to sort of not use it or feels sheepish when used. But, then the usage continues. How do I help him replace the word? or any other way suggestions???
Kindly
Login
or
Register
to post a comment.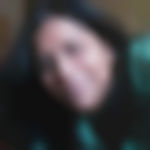 | Aug 07, 2015
Thank you all for your suggestions. I think I panicked a bit, when I heard him use the word. More or so,I was even more worried that he hasnt mentioned his grandpa not even once since his death. so, I knew, it was all piling in and that he was seeking a vent out or some sort of attention towards his discomfort. Today, I finally persuaded my husband to take him on his fav morning walk (which he used to enjoy with his grandpa). It was then, he finally asked for him and started talking about him. Now, after all your suggestions, I will put my panic aside. | Aug 07, 2015
Hi Priya my son is 2. 6 and he recently used the word SHUT-UP . A child learns what he sees around. The reason for my child was that he used to hear this word frequently . So I am very consciously very careful while using these words. Secondly also if he uses such word at present avoid telling him much just DIVERT his mind that see I think I saw a cat or any other thing he likes. | Aug 07, 2015
Shikha has already given good suggestions. I want to add one more. Like Shikha said don't avoid the topic and but tell him the truth. And don't force him to talk about his bereavement either. If he doesn't want to talk, give him time to open up. Sharing the fond memories of the time spent together will also help him to cope better with bereavement. Pictures and videos of him and his granddad will help him with that. Let him also know that it's ok to be sad and feel frustrated. | Aug 07, 2015
Hi Priya ! I'm Sorry for your loss. My deep condolences to the family. A kid can also comprehend the situation though not so profoundly . Expressing Anger and agression is his way of dealing with it. He might use rude and offensive words and loud tone to express his resentment. We adults know how to come out of our grief by different ways such as crying out loud, sharing our heart out with someone close or even writing a diary etc. But kids do not know how to give a vent to pent up emotions. This is where caregivers' role become important . U could try following things: 1. Please do not avoid the topic when it comes to his grandfather or telling him lies by saying he would be back. This might do more harm than good. U could explain to him in simple words that he has become GOD'S fav child and has been invited by HIM to help in HIS chores. 2. Child is already going through a low phase . Scoldingor shouting at him would mean further rebellious behavior from him.. 3.. you could tell him calmly SHUT UP is a rude word to use in public. He could replace it with decent phrases such as 'please don't talk to me' or ' I am done' to express his anger. 4. U could talk to the child to make sense of his state of mind. 5. U could ask him to draw what he feels. 6. Try and focus his attention to something Constructive such as going for drawing class or going thru picture books in a library, dance, craft class or any hobby class etc. 7. Praise him, hug him, listen to him, motivate him are some of the key actions that can help him come to terms with the loss, with yr support. Hope this helps!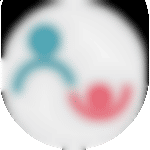 | Aug 06, 2015
Hi priya sharath You may find this earlier parent talk helpful- https://www.parentune.com/parent-talk/aggressive-child/683
More Similar Talks
Top Parenting Talks