Parenting
My 2 year daughter is very stubborn now a days... N in cas3 Created by

Updated on May 27, 2015
My daughter is very stubord
Kindly
Login
or
Register
to post a comment. | May 29, 2015
Thanks shikha | May 28, 2015
Hi Abhaya! This is the right time to send her to play school. Her energies need to be channelized in the right direction. the more she would sit idle at home, the more she would be wasting her energies. if she goes to play school already, u could set a time table for her. Following a Routine would make a child be more disciplined and prepared for what's gonna come next and make less hue and cry about it. U could involve her in watering plants, feeding pets, filling bottles. She would spill water but would at least try doing a useful job. Praise her for helping u. U could take her to the park. Or call her friends /neighbors kids at home. This will help in social development too. Please try more or less sticking to the time table. To control her tantrums When she is shouting, u could leave the room, this would make her realize that Mama is gonna talk only when she is keeping calm. Try being firm and explain why u r doing what u r doing. A simple NO might not be accepted by her. hope this helps! | May 27, 2015
Thanks geetika.. I tried doing that but if I m patience she gets more stubborn stay doing other activity like banging head on wall n getting self hurt... Which is really painful to see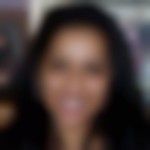 | May 27, 2015
Hi Abhaya, I can understand your situation. There is one important rule for dealing with a stubborn child. When your child is being stubborn or is angry, it is not the appropriate time to argue with her. It is better to communicate with her when she is quiet and ready to listen. Observe your daughter and try to identify what makes her uncomfortable. Once you have, remove her from that situation as that will help calm her down. Dedication and patience are keys to controlling the situation. Hope this helps.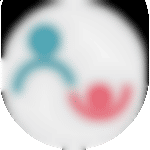 | May 27, 2015
Hi Abhaya Baviskar You may find this blog helpful- https://www.parentune.com/parent-blog/how-to-say-no-to-a-child/390
More Similar Talks