Parenting
My 21 months toddler not talking much yet Created by Updated on Apr 12, 2013
My Toddler is 21 months, she can fluently speak 8-10 words, but she perfers to show everything in actions only. Few months back she was talking a lot in her own laguage, which we could not understand, still we kept on responding to her, but now suddenly she stopped everything, whatever words she can speak, she avoids saying that also, and shows in action only. She is bit habitueted with TV, is this affecting her talking process? I try to keep on talking to her, telling stories, but she dont like to listen as well, and happy in her own world itself. I also keep singing rhymes for her, sometimes I put rhymes on laptop for her, but she prefers only to watch and dont try to sing along. Can anyone please suggest, if I can make any extra efforts for this?
Kindly
Login
or
Register
to post a comment. | Apr 13, 2013
Dear Sneha ,Greetings i understand your concern,and believe me its not a matter to worry some children do take long time to talk and some are very quick .You and your other members of the family need to keep patience in this matter ,according to my suggestion you and everyone at your place should interact with the child more then u'll do on a regular basis take him to the market with you and talk to him tell him the names of the things you buy ,call out for a rickshaw if you travel by iy and ask ur child to repeat after you and make sure no one encourages the child to interact with action hope this might work out to some extend. Regards | Apr 13, 2013
Hey Sneha, great tips from fellow mums here. If it helps, I know a 1. 5 year old who does not speak any words yet,but his parents are patient, since his father also started speaking a bit late. | Apr 12, 2013
Dear Sonia, first of all i applaud you for your efforts. Don't worry as many children start speaking quite well suddenly after their second birthday, till then they probably learn by deeply watching and listening others. It probably is not a very good idea to let a child so young watch TV as many a times they cannot understand what is being said and hence they get confuse consequently face speech problems later. A research in UK have established this fact those children who watch more of TV in early ears are highly susceptible to develop speech problems. | Apr 12, 2013
Thanks Dyuti, Thanks Sonia!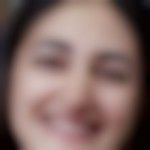 | Apr 12, 2013
Hi Sneha, Is she a single child? If yes, try to mix her with other kids of her age or little elder. Bcoz even kids need their age group. Take her to a park where there r different age group kids playing. Or also there r play schools who have started classes for toddlers, in which the child is kept for 2 hour along with the parent. Where are u based. Avoid TV and laptops. they are idiot box. And ones the child is use to it, becomes very difficult for a parent to make a child disciplined. Try to mingal her up with kids, she might open up. | Apr 12, 2013
You may also take a look at the following links relating to a similar issue. This first two links has suggestions from a Parentune Expert, Mr. Nitin Pandey. Copy and paste the following on your browser bar: 1. https://www.parentune.com/parent-talk/my-son-is-not-talking/285 2. https://www.parentune.com/parent-talk/my-18-month-old-daughter-hasnt-yet-started-talking/137 3. https://www.parentune.com/parent-talk/2-year-old-not-speaking-in-play-school/300 Hope they help :) | Apr 12, 2013
Hi Sneha. This is quite normal as children grow at their own pace. They understand more than they can express. I think you are on the right track by talking and singing to her. She is certainly learning from listening to you. You could try to limit tv and laptop timings and instead just talk and tell her stories, even is she doesnt seem interested. Children go through different growth phases and most children her age will play by themselves even if in a group. So please dont stress :)
More Similar Talks
Top Parenting Talks