Parenting
My 27 months old son doesn't speak a word. Created by

Updated on Jul 01, 2015
Hello everyone, I am a proud mother of a 27 months old baby. His physical growth is superb...... he was a little picky eater initially but not anymore....... there is only one thing which concerns me is his speech delay..... he is blabbering since he was 1 year old but there is only improvement in his blabbering...... he is not talking...... not even a word except when he is in crisis he will say mmmmma 4-5 times and that's it...... he likes it when i speak to him..... he understands most of the words and loves it when i read him a book...... he even knows which page consists of what words or which book I am telling him to bring but he does not speak....... his speech therapy starts from August. Can you please guide me about something what I can do ??? Regards Sangeeta RC
Kindly
Login
or
Register
to post a comment. | Jul 01, 2015
Thanks to the Administrator and I found the thread on a similar topic also useful and encouraging....... hoping for the best ???? | Jul 01, 2015
Hi Tina...... his speech therapy has not started yet...... it will start in the month of August....... also he goes to the daycare since a month but only for 2 hours and he has still not picked up words from there...... we live in the states and so since he goes to the daycare, I have started speaking in English with him so that he first feg confused between Bengali and English....... there is an app on the iPhone which is helping him since loves that app and it's called E flash apps consists of many words so he tries to make a sound for one or two...... hopefully he continues doing that for more words.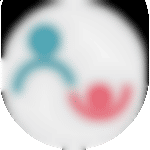 | Jul 01, 2015
Hi Sangeeta RC pls refer to an earlier talk on similar topic- https://www.parentune.com/parent-talk/my-18-month-old-daughter-hasnt-yet-started-talking/137 | Jul 01, 2015
Hi Sangeeta, Its good that you will take him for speech therapy which will bring a lot of improvement in your son. Meanwhile you should also encourage him to speak. Introduce him to children of his age. My son started speaking like this. One fine day he saw my friend's daughter(of my son's age) speaking and then he copied her. Words like ball, car, mumma, papa were picked by him in a same day. We tried hard for months to make him speak mumma papa but he didnt but seeing a child of same age he said those precious words in 1 min. and then he learnt 1-2 new words everyday and still learning. So you should also try this
More Similar Talks
Top Parenting Talks