Parenting
my 2yr old resisits play chool Created by Updated on Aug 08, 2013
My kid is 23months. I started her playgroup 2mths back but she still doesn't like to go. She has always been with me n v r nuclear, she has this wierd thing of either not sleeping well or refuses to eat so she ends up taking a meal only once she s back at 12. (Her snack box s obviously half or untouched), is unable to take good naps n sleeps later than usual to get up early (she ws always up at 8). Now c her very tired n has llost appetite. M very confused. This week she refused to go n s st home all day expecting my 100% time. V hv tried all ways suggested, to help her accept the change but in vain. in fact initial month she had nightmares every night! her school helps her with lots of attention yet she doesn't like. Sud I discontinue the playschool. . ?or she just needs time. .?
Kindly
Login
or
Register
to post a comment.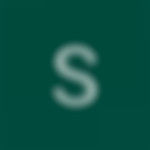 | Aug 09, 2013
You should also check atmosphere over there. Make sure nothing is bothering her. You can personally go there & sit there for sometime. You should get an idea how they deal with crying child. Make sure they don't make her sit in another room when she constantly cries. If she used to watch cartoons e. g. tom & jerry or any other you should immediately stop that. This may be the reason of nightmare. Do not feel sorry for her while dropping her. Children can sense our anxiety. Just smile & say bye. Do not talk much about separation anxiety or don't be too anxious. Stay calm while picking her up & dropping her up. Do not ask many questions about tiffin,missed home or not,played nicely or cried. All these things will increase her anxiety. You can ask these questions while playing with her. | Aug 09, 2013
thanks fo the response. Honestly v hv tried all of these n failed.. but ya since its two months now I will retry afresh n c if I succeed.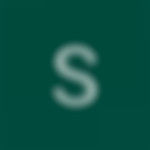 | Aug 09, 2013
It is a phase that children go through and come out of naturally. While dropping her off at school, you tell her that you will come to pick her up and make a swift exit. For sometime everyday,talk positively about the school and all that she can expect there. Whatever you tell her must be true. Don't tell her things that are not true. You can tell her that she will get to make friends there,play and learn. And mamma will be back to pick her up after finishing learning and playing. | Aug 08, 2013
what i tried was befriending my child wit schoolmates outside school. once he was friends wit them it was easier 4 him. One more thing was thr was a book which i used 2 read 2 him which i once gave 2 his teacher n she also read lik me n so after she was his 2nd mother. Hope this helps u somehow best of luck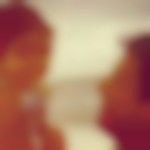 | Aug 08, 2013
The reason might be, the play school is not the best!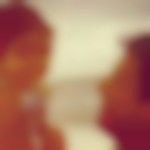 | Aug 08, 2013
The reason might be, the play school is not the best! | Aug 08, 2013
Hi Parmita! Well it is difficult for a child to accept change.. Some children might take few weeks to few months to adjust to new situations depending on their temperament. As far as sleeping and having food is concerned it is sure to go for a toss owing to this major change. The no. Of hours she used to sleep earlier, the number of hours she was taking earlier to finish her food, the kind of food she was having all must have undergone a change. So it is obvious for a child to react so. Also child is used to ur presence 24*7. So accepting strangers in her life is again a challenge. It is advisable please accompany ur child to school for few days. Assure her u r there n not going anywhere without taking her back. Once her confidence is built up she mite not resist and wud love to participate in school activities. secondly u cud ask her teacher to feed her for two three days which will help her bond with her too. Going from home setting where everything runs to child!s terms and condition to a new place where a child is supposed to follow rules and instructions of strangers is indeed a challenge but with the support of parents and teachers she will be able to sail smoothly. Pls help her and motivate her, scolding and loosing out will prove to be a deterrent.
More Similar Talks
Top Parenting Talks