Babycare
My 4 years boy tries to pass stool in standing always Created by

Updated on May 30, 2015
Hi frds my son always pass stool standing in his underwear. I tried all way to teach him sit in bathroom but no progress. He sits and try but at last do it in his way Standing. Pls help
Kindly
Login
or
Register
to post a comment. | Jun 03, 2015
Most challenging job.... I wud suggest to show him some pix and videos of it and make him understand.... or give him some gift after doing in right way... I used to take him to market immediately and buy him chocolate, small car (50rs) or small toffee for doing it for rewards... he happily learn it.. This last trick after tried for a year... finally succeed. :)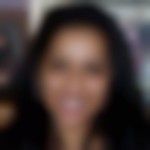 | May 30, 2015
Hi Ritu , My son is 4 years old and he only recently started to poop on the potty. He could already hold his poop (even for 3 straight days!) but refused to use the potty. He had no problems peeing on the potty however. He would insist on wearing a diaper when he has to poop. Until I told him that his diaper won't fit him anymore because he has already grown too big for it so he has to start pooping on the potty. Of course he refused. What I did was I let him sit on his potty chair with his nappy just lying on top of the potty chair and reassured that the nappy would still catch his poop even if he's not wearing them. And then after about a week, I moved him to the potty (still with the nappy "catching his poop" and eventually was able to remove the nappy all throughout. It's hardwork but it worked! :)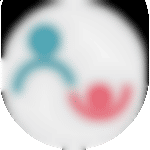 | May 30, 2015
Hi Ritu Talreja Could you pls elaborate your query @Live chat as it is not clear to the expert. You have provided the details here. Pls provide these details to the Expert.
More Similar Talks