Child Psychology and Behaviour
My 5 year old daughter is hyperactive, haven't been sound sleeping since birth, imitates her teacher at school, stubborn and has bad temper. Created by

Updated on Sep 23, 2016
Since her birth, she always had poor sleep, wakes many times in middle of the sleep, too much dreaming, restless, hyperactive, stubborn and has a really bad temper. Though she is intelligent in picking things and good at school work too. But her focus is not that good and she can't sit at one place for long and very talkative with no brakes or doesn't know when to put a brake. She however has average height but less in average weight and weighs only 16 kg to date. I have consulted few doctors but none of them could give satisfactory answer and solution. It is now taking a toll on our health too since it is really hard to cope with her prolonged activities entire day. We too sometimes have to scold her, punish her and slap her on one or two instances out of frustrations. I am looking for your advice to work in some direction to get to some solution. Not expecting a miracle in a day or two. Is this a trait for any disease, condition, etc.
Kindly
Login
or
Register
to post a comment. | Sep 24, 2016
hi khusbhu hyper kids are very common now that is not big problem it's not about the food they eat it is in the way u handle them try scheduling her routine engage her some way by giving toys and work u should spend some time with her swimming class and skating classes are good for hyper kids bcoz they have lots of energy u should waste in some way and one more thing concerning hyper active is sleep is very important if she hasn't slept well under 4 years kids may show hyper active above 5 yrs old now she should get at least 10-11 hours sleep at night alone nap is not needed at this age u will see the difference in her it's all about u who shapes her character it's in ur hand hope it benefits u bye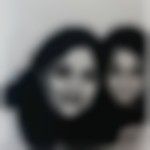 | Sep 23, 2016
Hi Khushbu, I asked about her sleeping habits coz she is sleeping less in afternoon, at night is fine but I feel she is still tired when she wakes up in morning. So try to give a gentle message to her while she is about to sleep. Kids body pain as they are growing and also keep jumping through the day. Either let her sleep a lil longer in afternoon or in morning. And try pressing the sole they find it very relaxing. Secondly STOP sweets after 6 in evening . A complete no no to sweets after 6. Avoid fruits containing high natural suger. Things like coke which I am sure u would not want her to drink n avoid but they just won't listen also a big no. Half small spoon suger gives 4 hrs energy to kids. I hv tried and tested all above on my Son. And for such kids, like hyperactive sleep routine is a must. My son is no different then what u said about your daughter. Hope this works. | Sep 23, 2016
I discussed same with my pediatrician. He advised me to avoid some milk sweets,cheese, khoa. | Sep 23, 2016
As of my knowledge, my son is 3. 2yrs old. Very good in all activities. But same like what you say. As I observed it is not during all the time. When he eats more sweets especially milk sweets, cheese, khoa. Then only he acts like this . Please look at this points. And if yes avoid such sweets. 3days back I observed this. | Sep 23, 2016
Hi Shwetha, actually she sleeps for about 90 minutes in an afternoon on an average and around 7 to 8 hours at night. However, afternoon sleep is very sound as compared to night sleep as well as she is cranky and crying sometimes when she wakes up. And yes, she has a sweet tooth. She loves eating sweets, chocolates but only of her choice and that too in more numbers like 2-3 pieces of gulabjamun, laddoo, kaju barfi for that matter. Plus she doesn't go to toilet until it's at peak and is not even so vocal about it. Are these things also leading towards some other conditions? Please suggest. | Sep 23, 2016
Thanks Shikha. I had visited NIMHANS last year to rule out any psychological issue where they also ruled out ADHD. However, they did say every child has some traits which goes away with age. And yes, you are right on our behavior and on routine to follow. We are actually doing that with a few exceptions here and there. We dedicate all our time to her only. Thanks for detailed and helpful reply. I would take some Behavioral issue consultation from child psychologist. | Sep 23, 2016
Hi Kushboo! hope u r doing well. it's advisable to visit a child psychologist or a pediatrician just to rule out ADHD. we need to understand this is not something child is doing intentionally. her brain is wired so , which instructs her to be on the move and not stay put. it's advisable to help her as she's must be struggling herself to put an end to the day. plan a routine for her, make her have smooth transition from one task to another. avoid scolding or criticizing her as this can affect her self confidence. praise her , motivate her, give a patient ear to her, hug her often, shower your love on her, be her constant support. explain to her it's not good to imitate teachers. spend some exclusive time with her everyday in which u both could do some activity together or play an indoor game or even go out to the park. if she wishes she could join some activity class of her interest say dance, music, sports etc. to channelize her energies. hope this helps!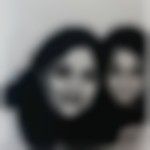 | Sep 23, 2016
To suggest anything ... First I need to know how much does she sleep through the day time and night time. Also what are her sweet eating habits. As in when does she prefers to eat sweet.
More Similar Talks
Top Child Psychology and Behaviour Talks
+ Start a Talk
Top Child Psychology and Behaviour question
Top Child Psychology and Behaviour Blogs