Parenting
My 5 year old daughter makes silly mistakes..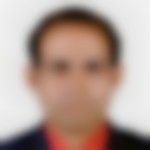 Created by Updated on Jul 22, 2016
Hi All, My 5 year old daughter is in UKG currently and under ICSE board. Let me tell you the teachers hardly teaches and just rushes through things. Then they give huge home works. Though we try our best but wish the teachers would have been a bit more professional. My daughter is okay in capturing new things but while executing she often commits very silly mistakes. On trying to explain the matter or highlighting the mistakes she sits silent and doesn't utter a word, just like numb. Wonder if that is a problem or just a temporary phase. Please help me to understand or the steps I should be taking Regards Tapash
Kindly
Login
or
Register
to post a comment. | Jul 22, 2016
hi tapash... as u said teachers are not that compatible and even being a sensible adult,it's a surplus task for u to keep up with huge homework and all.. how wd that be for five year old! hard and confusing I guess.. it's not about how much mistakes,or type of mistake... u just have to teach her to learn from her mistake.. neither hiding it nor being stuck. if she sits blank and numb when u try to show her the mistake,its a clear sign... fear of mistakes is developing in the kid. please don't consider it. just a phase.. rather take it as a chance to install a positive way of dealing with mistakes in ur kid.. before telling her the mistake,tell her all good what she has done that day in stidies... appriciate that first.. than talk about her mistake.. n that too in a casual way first... trying not to stress her.. it will greatly encourage her learning.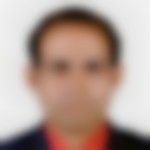 | Jul 22, 2016
Hi Dr. Pooja, Thanks for your precious advice. I liked the view that such situation actually gives us an opportunity to install a positive way of dealing with mistakes in our kid. Didn't take it that way before. Actually expectations and our own tiresome schedule makes us lose our patience and makes the poor kid suffer.. However will work with her with a fresh method.. hopefully things would change.. Thanks again.. | Jul 22, 2016
yes.. that only.. our expectations.... n our stress.. which easily makes us eye out the real issues our kids might be facing.. lack of time n drained at work... patience is first thing we loose with kids... glad that this helped you.. may things workout for the best of ur kid with fresh start.. good luck :)
More Similar Talks
Top Parenting Talks