Child Psychology and Behaviour
My 7 months old daughter puts everything into her mouth. How Created by Updated on Aug 25, 2015
Hi everyone , I have a 7 months old baby and the problem with her is, she puts each n everything into her mouth whether it is eatable or non eatable. I try to keep all the things away from her but if she does not find anything she starts licking the floor mat. How would I stop it? Sometimes she pukes out the food or milk she drank due to this licking. What is the best solution for this?
Kindly
Login
or
Register
to post a comment. | Aug 31, 2015
Thank u so much Lakshmi n shikha, I'm satisfied with ur ans. N definitely this will help me. | Aug 28, 2015
Hi Shweta! Your child is going through the stage of oral gratification in which libido is centred around mouth. It is quite normal for the child to put everything in mouth. Also as Lakshmi mentioned they do it to satisfy their curiosity. This is also the time when teeth start erupting. They get itching on gums. So u cud try following methods: 1. Avoid shouting when the child does that. The more u would make an issue out of it, the more child would get curious to do it. 2. Do not scold or hit the child as this might lead to fixation at a later stage. 3. It is just a phase which will soon be replaced by some other stage. So for the time being remove everything from her vicinity which could be dangerous or could cause infection or is sharp. 4. Wash all the toys/teethers in safe liquid soap and lukewarm water every week to avoid infection. 5. Put two things for ex one safe thing which is non-eatable and the teether in front of the child. If the child picks up non-eatable thing say 'NO baby' and give her the teether to hold. Tone should be calm,polite but firm. If the child picks teether,clap for the child, hug her so that she knows she picked up the right thing. 6. If there is itching in gums u could give cold slices of apple, or cucumber or carrot, tied in a muslin cloth which is properly washed. 7. U could also divert child's attention with a musical toy or toy with light and sound or any activity while she is on her way to ingest a non-eatable stuff. 8. U could consult yr pediatrician for medicines to be given orally or for rubbing on gums which gives soothing effect. 9. Make a rule to Keep slippers/shoes/ door mats/medicines/ etc. out of the house and u could do babyproofing in yr house by removing all that is harmful for the child. 10. U could supervise 24/7 what the child is doing by having a cctv in her room to make sure she is safe while u r busy in some other room. If u see her having something unsafe, quickly replace it with something safe. Hope this helps!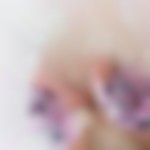 | Aug 28, 2015
Hi Shweta .. Kids this age are super inquisitive and curious .. One of the common ways to satisfy this curiosity is to put everything in their mouth .. My 7 and half mo daughter does the same again and again so no need to worry .. One small tip - every time my lo tries to chew on an undesired object I gently replace it with a teether or a similar toy .. This has to be done repetitively so that she understands the difference .. Apart from this just keep a sharp eye on harmful things and relax :)! | Aug 26, 2015
N of course I keep in mind that I clean her toys with detol on regular basis | Aug 26, 2015
Hi anchal Thanks for your valuable comments. I know about these pecifiers which you are talking about and I do have n number of teether n soothers but the thing is, she just throw away all her toys and look for something new. What should I do in this case? | Aug 25, 2015
Hi Shweta, this is a very common practice which all infants do as they grow up a little. You should give buy some teethers from the market which are safe to put in mouth. Teethers come in attractive shapes, sizes and colors. Babies love to play with teethers and small toys. Just make sure that whenever teether falls on the floor you replace it with a clean one for your baby.
More Similar Talks
Top Child Psychology and Behaviour Talks
+ Start a Talk
Top Child Psychology and Behaviour question
Top Child Psychology and Behaviour Blogs