Child Psychology and Behaviour
My 9 years son still wet the bed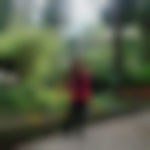 Created by Updated on Jul 19, 2015
my 9 years son is still wetting the bed. He stopped drinking milk while going to bed since he thinks it is because of that reason. I wake him up during his sleep but sometimes before waking he does it. He says he doesnt feel of getting wet or the urine pressure while sleeping.
Kindly
Login
or
Register
to post a comment. | Dec 30, 2015
Hi all My son is 8 yrs.. Even he has bedwetting problem and together with that his penis seems to be not growing at all and is very small to ignore... Worried. Any home remedies | Jul 23, 2015
Few major reasons I must mention here are already discussed above.. but believe me watching lots of tv like an action movie.. or their favorite cartoon series for longer hours approx more than 45 min makes them mentally tired and dreamy. This results in frequent bed wetting ..keep a check on their tv time | Jul 23, 2015
Hi.. To all... Plz help me... My 7 year old son doesn't wet his bed... But sometimes could not control passing stools in his pants... I made him understand negative effects of it.. Politely and also by scolding... But sometimes he repeats it... I can't understand... I asked him he made excuses... I think perhaps he is too lazy n gets preoccupied in what he is doing... Or he is afraid too much going to the toilets alone... Can't understand | Jul 20, 2015
Valuable information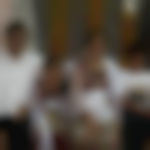 | Jul 20, 2015
My son is 12years. He also has that problem. No need to give punishment or stop giving fluids in the evening. Just tell them to go to washroom before sleep and make sure you wake him within one to two hours from the time he slept. That is enough. Gradually he will get that control. | Jul 20, 2015
My daughter is 6 years old and is facing the same problem. Sometimes she tells but sometimes she misses. And myself being a working woman, don't get up often during the night. She also has worms as told by doctor, that may also be the cause for bed wetting. I will also try kishmish... Thanks Charu.. | Jul 20, 2015
Hi Shipra kala! Bed wetting by a 9 year old is not something unusual. Trust me when I say no one would be more disturbed and concerned about this physiological problem than the child himself. It is in interest of the child to understand the cause of this problem for which a visit to yr pediatrician is recommended. Meanwhile u could consider various reasons for bedwetting : 1. Lack of bladder control. 2. Child gets extremely tired during the day and is unable to asess the urge to use washroom. 3. The child avoids using washroom before sleep. 4. Intake of excess of fluids before sleeping. 5. The child is disturbed about some change/issue in life in school or at home. 6. Some underlying medical condition. It is advisable to rule out these causes and help yr child recognize the urge by keeping a watch on the usual time of accident and waking the child on other daY's around that time. Setting a routine for the child in which there is time for relaxation exercises during the day. Helping the child rather than embarrassing him or punishing him as this is something which a child is not doing intentionally. Please visit yr pediatrician asap to rule out any medial cause. Hope this helps!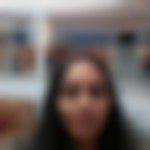 | Jul 20, 2015
Keep a alarm set of every three hrs at night. It will be little taxing but in few weeks your child's body have a set inside alarm and he will be able to wake up at right time. Secondly he is big enough to take charge of his own life so whenever next time he soils clothes , ask him to laundry. A sense of responsibility will come and he will be more careful.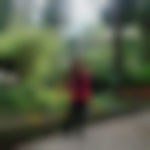 | Jul 19, 2015
Thnx yashodhar and charu for your valuable comments. Will try the kishmish procedure first. I hope it works. | Jul 19, 2015
U can give eight pics of kishmish during night atleast fr a week.. it helps to develop their immunity to control and also keep chk or reminding again fr toilet.. Gradually he ll make habit. | Jul 19, 2015
My 8 year old daughter has the same problem. It's something that requires medical attention - my paed had prescribed something for dufalac as she said the bowels need proper clearing. But it didn't help beyond a point so I need to go for another check up. It's quite bothersome. Hope your issue gets sorted soon. Keep us posted.
More Similar Talks
Top Child Psychology and Behaviour Talks
+ Start a Talk
Top Child Psychology and Behaviour question
Top Child Psychology and Behaviour Blogs