Health
My baby is 1 year 5 month old... She is suffering from cold from last 15days. I gave her medicines drops regularly but cold is not gone. Please suggest. Created by

Updated on Jul 24, 2017
Cold remedies
Kindly
Login
or
Register
to post a comment.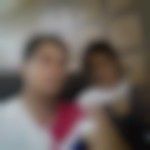 | Aug 04, 2017
First of all consult ur doctor... In home do apply hing mixed with warm water on nails of both toes n fingers while ur baby going to sleep.. Take care baby should nt eat that hing | Aug 04, 2017
in such situation u should rub some turmeric on his chest.. seriously it will b very beneficial in cold... n as it is summer season give him a juice of 5 leaves of Tulsi...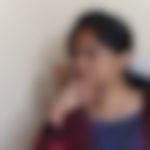 | Aug 04, 2017
don't apply vix veporub directly on skin of baby. apply on shirt or T-shirt. u can apply nilgiri oil also .u can apply genvol inhalant capsules instead of vix veporub | Aug 04, 2017
but remember while doing this AC is not ON nd don't allow the baby to sleep directly in AC after dat... after half an hour u can go... | Aug 04, 2017
heat some desi ghee wd 2 pinch off black salt mix it well nd apply it on chest nd back of the baby and give little heat wd cotton cloth. warm the cloth by using iron or from the back of hot tawa...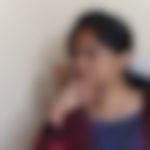 | Aug 04, 2017
15 days are more. it is strange that medicines are not working. give milk with haldi. milk of ginger. tulsi & all. consult to doctor once again.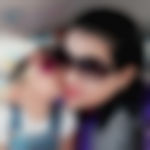 | Aug 04, 2017
saline nasal drops are the best in terms of cold. you can use eucalyptus oil as well on pillow and clothes as suggested earlier. avoid direct contact of the oil with the babies skin as it may cause burning sensation. It did for my lil one when I tried it for the first time hence I use only saline nasal drops. I also give ajwain steam. Do not use vicks vaporub strictly. it's a big No No for kids. consult a pediatrician if cold lasts for a long time. Hope ur baby gets well soon.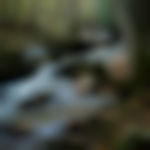 | Aug 04, 2017
give her Aldridge drops 3ml or put little eucalyptus oil on her pillow when she sleep and apply Vicks vaporub. | Aug 04, 2017
give steam to your baby twice or thrice a day. cold will be gone completely in a day or two.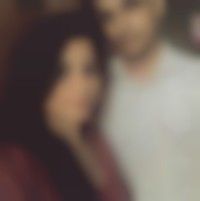 | Aug 04, 2017
Mg


| Aug 04, 2017
Hi, give pure honey mixed with ginger juice little by little or else just honey when coughing starts. Followed by warm water. Try understanding nasal conjetion as if the nose is blocked it will cause coughing frequently. Use Nasoclear saline drop as u can use this frequently as per requirement. And give dry heat by warming a cloth or towel on chest, back, neck around glands, forehead and nose. this will help a lot. Whenever coughing occurs give warm water. You will c the difference. Keep the head a bit lifted while sleeping. Moreover check with the doctor as my Son had asthama for which all my ayurvedic tips failed till an inhaler was introduced. Let me know if it works as it did for my son.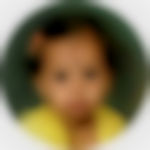 | Aug 04, 2017
use ayurvedic medicine. 2ml amrutha bindu+2ml nirosil+4ml of boiled water. just give once in a day. after giving this , give little hot milk with 2drops of ghee. it will cure cold and cough in few days....... while buying amrutha bindu in ayurvedic shop ask the one which is used for babies........ let me know if it worked or not....... | Aug 04, 2017
mix cream vth vicks and apply it on the back n chest of ur child bcoz she is less than 2 years. it vl help her from block nose. boil tulsi leaves in milk vth little ginger n give it to her morning n evening. it should be little warm. steam vl also help her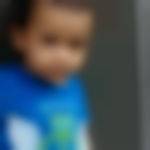 | Jul 25, 2017
Hii.. My daughter is 1. 6yrs old nd she likes to have breast feed only.. Its realy hard to feed him even half egg or curd.. Roti she dont like.. She started eating vegetables but now she dont eat anything.. Which is y her height nd weight not upto expectation.. I want to stop breastfeeding her.. But how??? | Jul 24, 2017
Thanks | Jul 24, 2017
rub her chest,back,palm,feet with mustard oil every night before she goes to sleep.. N do the same before taking bath in the day time n sponge her with warm water.. but wash her hair with normal water.. N let her soak her feet n palm in warm water for some time while taking bath.. | Jul 24, 2017
give her steam. you may use Vicks or ajwain steam it's work. I always try this
More Similar Talks
Top Health Talks