Child Psychology and Behaviour
my baby is not eating properly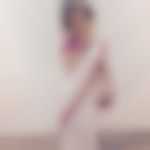 Created by Updated on Sep 02, 2015
Hello everyone I am a mother 3 years old angel n she is in nursery, when she was not going to school I fed her proper breakfast but now she is not having anything thing as her scho timings r 7. 30 n she came bak by 12pm till den she is on milk only... N she is not having her lunch also but after returning from school also she never feels Hungary
Kindly
Login
or
Register
to post a comment. | Nov 15, 2019
@ puja. Might fellow kids of her class in is eating baby's tiffin. | Sep 02, 2015
Puja doctors ideally recommend deworming every 6 months after the age 1 year. It's advisable to consult doctor to adjust dosage according to child's weight and age. To tackle the issue of putting everything in mouth- u could remind her not to do so in firm yet gentle tone. Tell her to wash her hands when a) once she is back from school b) before meals c) after meals d) after she is back from outdoor play e) before sleeping as while sleeping children tend to scratch or do itching and might pass on germs from one body part to another. Ensure u wash vegetables thoroughly before cooking. Give her boiled water which is cooled later. Avoid giving raw meat or eggs or paneer. It's is advisable to wash these well and then cook these before serving to the child. Serve her throughly washed fruits. She can also use hand sanitizer after washing hands. Make sure wash her toys after every few days in safe liquid soap and put few drops of dettol in water. Frequent reminders not to put things in mouth also showing pics of unaligned teeth, telling stories or showing placards or role play would help in getting rid of this habit.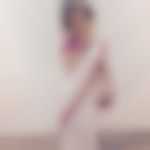 | Sep 02, 2015
Shikha Batra one more thing I have to ask as Aarti reminds me of deworming. I did her deworming 5 months back but she is in habit of putting each n every dirty thing in her mouth. So should I again go for deworming ?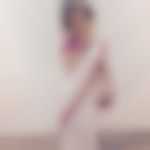 | Sep 02, 2015
Aarti 6 months back I did her deworming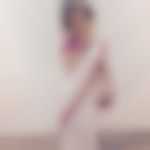 | Sep 02, 2015
Thanks a ton shikha will definitely do dis | Sep 02, 2015
It was the case with my niece. My sister in law taken de worming medicine for her daughter. It really helped. | Sep 02, 2015
Hi Puja! Children take time to adjust to any change in their life. Give her some time. Also make certain changes in her routine such as:1. Set a time table for her. Make sure she sleeps at maximum by 8. 30 or 9 pm, As she is supposed to be awake early in the morning to reach school by 7. 30am. 2. Please ensure she has either cornflakes in milk or chocos or some carbohydrates in milk to give energy throughout the day. 3. Also her packed lunch should take care of her choice along with protein part. So when u plan yr lunch make sure,serving size is small, food is handy and not messy. Also it should be colorful plus attractive. u could try home made pizza with lots of finely chopped veggies, colourful idli with chopped veggies roasted peanuts and cashews, vermicelli with veggies, pancakes etc. 4. When children are back from school they get tired, immediately there is no urge to eat and they want to catch up on sleep rather than food. U could first change her clothes make her fresh and serve food on table. Avoid cooking special meals for her. A 3 year old ideally can have anything that adults have keeping in mind that it should not be too spicy or too bland. 5. If possible sit with her and have food along with her in a separate plate. Serve everything that u r having in yr plate. Just keep on motivating her by saying " wow this dal is yummy,I am going to finish it all!" 6. Serving size should be small. 7. Avoid force feeding. 8. Praise along. If child is not willing to have food after coming back from school, u could allow her to take a nap. Also reduce milk intake as it cannot be a replacement for a balanced meal and lacks many nutrients such as iron. I am sure with yr patience,praise,perseverance she would be back to her normal self and would start enjoying her meals as well.
More Similar Talks
Top Child Psychology and Behaviour Talks
+ Start a Talk
Top Child Psychology and Behaviour question
Top Child Psychology and Behaviour Blogs