Parenting
My baby is not sitting up !!! Created by

Updated on Nov 10, 2013
Hello mammas, my baby has turned to 8 months, but she is not sitting, crawling.. Even she is not showing any signs of sitting or crawling. She weighs only 6. 5 kgs and 62 cms, very small built. Her age babies are already began to move, sit and stand. Even my elder son was very fast in sitting, crawling and walking.. Does she has any problem? When everybody ask about her physical activities I don't find any answer to reply.. And their questions increase my tension..
Kindly
Login
or
Register
to post a comment. | Jul 19, 2016
Hi I suggest you cn use a play gym fr ur child. Kids behave differently whn surrounded by sme colour ful objects | Nov 21, 2013
Thanks all,, now i started vitamin D drops regularljy. Hope for the best.. | Nov 13, 2013
Dear Maya, each child reaches his/her milestone at their own pace. My son never rolled over and walked really late. I had to face plenty of questions and concerns too. But as long as the pediatrician is not concerned, I believe you need not be too. You could massage your baby and try some stretching exercises. You could also try vitamin D supplements as suggested by the other mothers. The morning sun (between 8 and 10 am) is also very good and your child can soak up some natural vitamin D from the morning sun. Take care and dont worry. | Nov 12, 2013
hi meenakshi.. u can read abt link i hv share some of my experience... I wud suggest you to go for calcium n vitamin d test... s'time kids musules r nt strong enough..... i hv heard many of such cases.. It all depends kid to kid... things hv changed due to out life style, eating habbits, no physical excercise, food n milk with chemical etc... this is the reason strange problems we heard now a days. Dont worry but u shud visit and consult with the doc asap. Tk care of ur little one.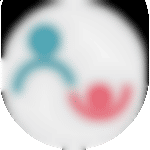 | Nov 11, 2013
Maya, please refer to this article on Vitamin D. This may be a udeful (please copy paste in the url to read) reading... https://www.parentune.com/parent-blog/sunshine-vitamin-crucial-to-bone-and-teeth-health-in-children/369 | Nov 10, 2013
Hi meenakshi, doctor has prescribed me one vitamin D syrup but I am not giving her regularly. I Will start to give it daily, thanks. | Nov 10, 2013
Dont bother about the built of the child, as long as the child is active it does not matter (My daughter has always been underweight and tiny built for her age, doctor told me the same statement and am telling you the same). Some kids do it late, some do it early. What does her doctor say, the doctor would definitely be following up with you every month on her milestones and weight. Ask the doctor if you need to check the vitamin D levels in the child.
More Similar Talks
Top Parenting Talks