Health
My baby's belly button is protuting? Created by

Updated on Apr 19, 2016
My baby's belly button is protuting since last month. Initially it was inside but now it have come out, kindly suggest how to push in again.
Kindly
Login
or
Register
to post a comment.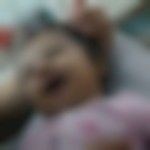 | Nov 15, 2016
my son is 2 months old. I actually went to ped cause my son have gases problem. When the doctor saw his belly button n advice to concult sergen. We did all sonography .doctor advice us to wait for few months else sergery is required. but in a month I can see it is getting normal. hoping to get it all okay soon. | Apr 19, 2016
My baby had same problem, i met a surgeon and he said it is common in some babies and it will be there for alomost 4 years for some babies. My baby muscle is fine when she was 4months old... no need to worry at all | Apr 19, 2016
It's umbilical hernia and a common condition mostly in premature babies. No need to push it in. It will automatically go when baby is 6 months-1 year. my son had it and it's cured now. There is nothing to worry at all . It's mostly as the muscle is not strong. Once baby rolls over it will start going in. Some doctors suggest surgery only to mint money. As per experts it's done only after 5 years if it's not cured | Apr 19, 2016
Same problem is with my baby she is 2months and doctor told yet it will be big then by 6 month it will be OK...
More Similar Talks