Health
my boy baby is 8 months old still he haven't put his knee to crawl and stand strong with support... when he crawl and do the rest of the things... Created by

Updated on May 21, 2016
I started giving him well cooked rice cereals boiled fruits vegetables and their juices.. is it right? also he is only 7. 049 kg weight and my pediatrician said his weight is normal. is it??
Kindly
Login
or
Register
to post a comment.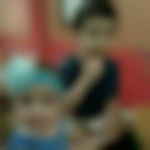 | May 21, 2016
Let them speak.. I also used to get so much confused and frustrated but now I dont bouther.. if they say look at our kids ..she looks so thin and does not crawl.. i have simple respectful answer always ready.. as all our fingures are not same ..so no kids are same either.. U can also try this answer with smile | May 21, 2016
Jeyasudha. M Balasubramanian
thanks sister. you said right. I am enjoying seeing his activities and I am not forcing. , let him come his way... but when my parents neighbours friends relatives insisting I got little confusion...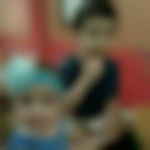 | May 21, 2016
Its ok dear.. no problem.. My girl is 9 .5 months and is 7. 3kgs. Also she does not stands with support. but i make her stand holding my hands.. and she does not even crawl. Actually with kids you cant force them to reach milestones ..if they are not achiving it. it simply means they are not ready they need time.. No worries.. also try giving him patato.. sweetpatato , banana.. and cook his food in ghee. | May 21, 2016
hi my boy is 8month runng.. itz a wonderful journey... itz OK... just go with flow... dnt worry... dnt make dem things forcefully... datz d mantra v follow... I give him everything to eat... sumtime less salt... avoid sugar... enjoyyyy
More Similar Talks