Parenting
My Champ is completed a month :-)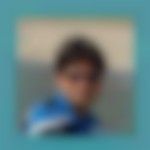 Created by

Updated on Feb 21, 2013
What precaution and extra care he need during his early phase ?
Kindly
Login
or
Register
to post a comment. | Feb 22, 2013
Hi Dilip. One can see the joy in your words itself, congratulations. Anurima has already covered the points you need to concentrate on. From birth to 6 months, these are what you need to be careful about, especially SIDS. I would like to add one more thing. A mother needs as much rest as possible at this stage, whenever she can. Please also ensure she eats and sleeps well and gets her massage every day. If you are not doing so already, you could probably share in the child caring responsibilities for some part of the day, when your wife can just take rest and recuperate from her sleepless nights. Sharing childcare only increases the joy and wonder of fatherhood and will give you amazing insights into your baby's psyche even at this age.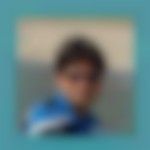 | Feb 22, 2013
Sorry, ,,,by mistake I mention 2 months but he is completed only a month right now ... :)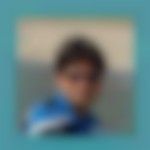 | Feb 22, 2013
..Thanks for all useful info ..we will surely take care of everything. | Feb 21, 2013
Hey Dilip, congratulations on your baby turning two months :) The amount of care a baby needs cannot be defined- it is never enough! However, a few things to keep in mind: 1. Continuing with breastfeeding/formula. 2. Avoid giving any solids. 3. It may not be necessary to feed your baby any water as he is getting the daily requirement from milk. 4. Keep him warm-socks, a light cap and full sleeves. Babies have a body temperature higher than adults and consequently feel colder more quickly than we do. So it is better to dress them in full sleeves and pajamas than half sleeves and shorts. On the other hand, if you see your baby perspiring, you may need to change his clothes to something lighter. The bottom line is not to under dress or over dress him. 5. You may regularly monitor you baby's body temperature with a thermometer before bath. The ideal temperature is between 97 to 100. 4 degrees. Anything above this is a sign of fever and you will need to get in touch with a doctor asap. 6. Please check with the doctor if he has a cold or suffers from cough. 7. Avoid giving your baby any medication unless prescribed by the doctor. 8. Please make sure your baby sleeps in a comfortable space, be it his/her cot or on the bed with you. You may go through one of the recent blogs on SIDS and Passive Smoking and Children. You will find all the information on and the dos and don'ts. I am sure your wife and you know all the points cited above as caring for a child comes instinctively to us parents. Wish you a happy fatherhood :)
More Similar Talks