Food and Nutrition
My Child Do Not Eat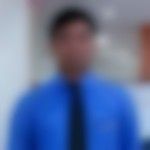 Created by Updated on Mar 27, 2015
Dear Parents Regards of the day i have 2 year old super active boy,and he is very notorious, he do not eat , whatever we make for him he always says no. please help, Thanks in advance.
Kindly
Login
or
Register
to post a comment. | Mar 30, 2015
Hi Chandramohan, here's a list that I have found helpful http://www.parents.com/kids/nutrition/healthy-eating/get-your-kids-to-eat-better/ Apart from this, if you are worried about your child's weight and whether he is getting enough nutrients try giving him a probiotic. My baby loves tutti frutti flavor Econorm, I mix it with Milk or curd. Probiotics help gain weight and provides essential microbes so that your child will have a healthy immunity and metabolism! Give it a try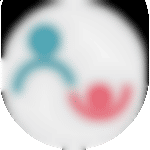 | Mar 30, 2015
Hi Chandramohan Arora You may also find these blogs helpful to you. Read- http://bit.ly/1CopxG7 and http://bit.ly/1ETExKz | Mar 28, 2015
Chandramohan Arora, with kids this problem comes up frequently as all children go through phases of slow-growth (when their bodies do not require much food) and growth spurts (when their body requires food). so don't worry. as long as he is an active kid who doesn't show any signs of lethargy or weakness or gets tired easily, that means his body is getting the required nutrition. He will soon come to a phase of eating better. | Mar 27, 2015
Here are a few suggestions that has worked for me. I have never force fed: 1. Assign an eating place. It can be a high chair or dinning chair. Sitting on it he wld know its time to eat. Try sitting as a family so tht he is motivated watching everyone. 2. Try supporting it with something he likes. Like curd or even biscuits. Give alternative bites of roti sabzi and support food. This can continue till the child develops the taste of food. 3. Sit with a rhyme book and sing with actions. The child wld be distracted to run away or spite out food. 4. try changing food flavor. The food may be bland for the child. U cab try other tadka in dal and sabzi. 5. There are several healthy food recipes online u may want to try. Hope this helps. All the best :) | Mar 27, 2015
10. U could take the help of a doctor who could explain to him what all health related problems could arise if proper balanced diet is not taken. Please avoid force feeding or else this will convert feeding time into the most dreadful part of the whole day. Most importantly, please maintain your cool and dont yell or hit the child. hope these strategies turn out to be useful for yr kid. | Mar 27, 2015
Hi Chandramohan Arora! I very well understand it's difficult to make a child who's constantly up to something, sit at one place and have food. Please Try following options: 1. Try giving him handy food which is filled with nutrition and doesn't restrict movement Say roti rolls or sandwiches with filling of veggies, cheese etc. 2. involve him in making sandwiches like he could spread a layer of cheese on bread, put spoonful of boiled sauteyed veggies it. 3. Try giving shapes to his food on plate like sponge Bob squarepants, bheem etc. 3 add color, variety and novelty to his plate. 4. Give a twist to same recipes by adding flavors. 5. Give a name to the recipes u cook, this will attract him. 6. Keep the size of serving small. 7. Plan in advance and with mutual consent cook a dish. 8. u could reward him for success by giving a star or smiley Or Praise him on successful attempt to finish a plate. 9. U could narrate stories or show on net what children who are undernourished have to go through. 10. U could take the help of a doctor who could tell him what all couod happen of proper bakanced diet is not taken. Please avoid force feeding. Hope these strategies work well with yr child.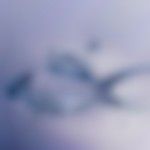 | Mar 27, 2015
Dont force. You may try narrating a story around food, use colorful plates and also create faces on food etc. For me story always worked:)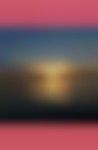 | Mar 27, 2015
You take one bite ..offer another to the child. This at times work.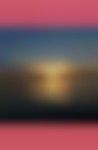 | Mar 27, 2015
Try colorful plates , tiffins, boxex and dishes with different shapes .Build a story around food . Try these .surely atleast one would work.
More Similar Talks
Top Food and Nutrition Talks
+ Start a Talk
Top Food and Nutrition question
Top Food and Nutrition Blogs