Food and Nutrition
My child doesn't eat.. Need advise!! Created by Updated on May 26, 2014
My daughter is 1. 7 years old now. On her attaining age of 6 months, I tried feeding her Khichdi, Daliya, Daal ka Paani, Cerelac, juices etc. , however, she wasn't interested to eat anything. With her grwoing age, i m trying to feed her roti, kheer, fruits etc. , yet again she dsnt want to eat. NO matter how hard i try, she seals her lips. Liquids, I can given li'l forcibly also (for survival) but grains I can not feed her forcibly. Doctor dsn't give any solid advise in this regard. She is big enough to eat food but she doesn't despite all my efforts in past 1 year and that has become a matter of big concern for me. P. S. -She doesn't like milk too. Need advise from all experienced parents who can help me with their suggestion and what all they have tried when in similar situation. Please help!!
Kindly
Login
or
Register
to post a comment. | Apr 30, 2018
9o3to | Apr 30, 2018
9o3to | Sep 22, 2016
Everything you need to know about fuzzy eater can be found here: questy. in a search engine for Indian parents.. visit this link from your browser I will guarantee 100% you will find solution..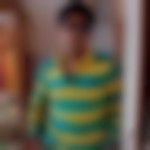 | Jun 11, 2014
Yes changing the doctor does makes difference but before going in for new doctor please speak to your new doctor about ur past experiences with ur old doctor... this change of doctor did helped my child when she was suffering from dysentery diarrhea n was asked to be admitted in hospital by the old doctor... i switched from a well known 35yrs experienced doctor to his junior lady doctor who had a very different kind of approach towards her patients n their parents... sometimes its more imp. to answer parents along with the medication or else how would we know what our child is going through... | Jun 10, 2014
@Vinay: Ulcers were not due to Cypon as i administered Cypon for hardly two weeks and the Ulcers occured almost after 3 months of that. The Doctor did not cite any reason for Ulcers, he said it happens among the children (not very convincing though). The Multivitamin that I'm administring now is a better one. I actually never gave a thought to acidity or hyperburn. I think I need to change the doctor. Although he has 40 years experience but he takes everything lightly and for most of the things he says it happens. I'll visit some other doctor. Thanks Vinay, at least I've a new direction to look for.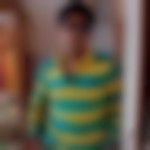 | Jun 09, 2014
i really feel sorry for ur child... please visit asap... ur child needs ur help... she has to start eating normally :-(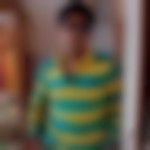 | Jun 09, 2014
where the ulcers due to cypon syrup or due to something else if cypon wasn't the reason then u can start it giving her once again n if cypon was the reason then visit the same doctor who prescribed cypon n ask to give a different syrup of same combination. Did u ever thought she could be suffering from acidity or heartburn... it makes me think so coz ur saying she eats few bites n stops... i feel the problem ur facing is not due to her digestion but with something else which we have to know.. n acidity or heartburn can be or may not be one of the reasons... basically ppl with acidity or heartburn start feeling burning sensation in their stomach and chest leading to avoid eating... i would ask u to visit her doctor with these questions im sure he/she would try to answer after checking it with ur child | Jun 09, 2014
9. Shez only 1. 5 so she doesnt speak much but she would turn her face, push by hand, seal her lips or make poor face like crying if I offer food again and again. 9. She is 1. 5 only, so she dsn't speak much but she would turn her face, push by hand, seal her lips, move out of room/chair or make poor face if I offer food constantly. If she watching cartoon or her fav videos on phone, or engaged in any new activity then she'll have 5-6 bites without any fuss, thereafter the story is same. 10. Her father had tried feeding her numerous times and she reacts exactly the same, be it me, her father or grend mother. Currently, on doctor's advise I've started giving her a multivitamin called Zincovit. since its not even a week, there are no visible changes with respect to increase in appetite in her. Earlier also, 6 months ago, Doctor had advised to administer Cypon multivitamin Syrup, with the help of which was eating almost everything like roti, rice, veregtables and fruits too except milk. However, some 2. 5 months ago, she had ulcers in mouth, from which she recovered in almost 4-5 days. Thereafter, she had stopped eating everything and absolutely reluctant in trying anything new. I understand that she must be scared that the food would her hurt but the fact shall also be given thought that she eats first 5-6 bites so it is not likely that she has a feeling of fear anymore. | Jun 09, 2014
@Vinay: 1. We hardly take her to any hotel to eat, even if she go, she does the same. Outside food-we have tried giving her chowmin twice, she ate that say 5-6 months ago. Now we dont offer such things. 2. Snacks-depends on her mood, she used to have a chip or two then eventually stopped eating and we stopped giving. yesterday she had two chips. 3. she is fond of chocolates but we given her 2 bite size pieces may be in a fortnight. 4. water-she may just take one sip or may drink 100-150 ml at once. 5. She puts most of her plastic toys in her mouth despite us trying her not to do so. she will put her fingers also in mouth. Her gums are swollen mostly as shez teething constantly. 6. Neither I offer water dutring meals nor she asks for the same. Just in case she coughs, then i give her room temprature water. 7. Generally once in a day. 8. The food is normally contains salt and not other spices/chillies. The milk is li'l sweetend or stuff like kheer, custard, milk share is sweetend too. Although i try to make balance that her meals/snacks are not salty/sweet for entire day.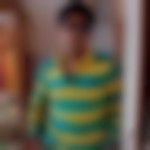 | Jun 04, 2014
NEED TO ASK YOU FEW QUESTIONS BEFORE COMING OUT WITH A PERMANENT SOLUTION: 1. does she does this only with home made food or even at hotels or outside food 2. does she eat any snacks like lays etc normally or she avoids that too 3. is she fond of chocolates if yes then how many does she eat daily 4. how much amount of water does she drink at one time 5. does she have any habits like chewing cloth or any other habit which she shouldn't 6. do u allow her drink water in between each bite of food ? 7. how many times in a day she passes her stools 8. is the food ur giving her spicy or too sweet ? 9. what kind of excuse she generally make while saying no to food 10. did her dad ever tried feeding her if yes how much she eats from him ?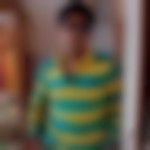 | Jun 04, 2014
@seema : just like i said u have to mix these tricks just think more of new games to play with her relating to eating food like putting two small boxes infront of her putting one spoon of food into each box stating that one of her dad one for her friend and then the third one into her mouth & again mixing all d food once again n start up... just come up with ideas so as to not make her feel bored and just use all the tricks at once if need be... DON'T GIVE UP... and see that while eating she is holding something in her hands always which she would not want to put it down or give it to others like her fav doll or a ball or something which she will never leave in any scenario... by this she will not be able to concentrate only on food... IT'S ALL ABOUT DISTRACTING HER FROM FOOD AND FEEDING HER | Jun 04, 2014
@Vinay: with help of these tricks, she eats 5-6 bites then shez back to her normal self.. lets see when she will regularize her meals.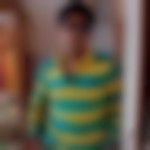 | Jun 03, 2014
hi seema & poorva : waiting for the results... have any1 tried yet ??? | Jun 03, 2014
Sure, Thanks!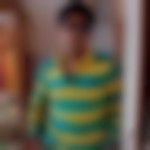 | Jun 02, 2014
your most welcome... always like helping other ppl... any help can always inbox me here on parentune... | Jun 02, 2014
@Poorva: Vinay' idea seems like great.. Will update on results too. | Jun 02, 2014
Hi Vinay: yes advise in this regard from a fathar comes as surprise, however, probably most unique one till and actually seem to work.. Thanks a lot fr the tricks!! | Jun 01, 2014
Vinaymonu25... ur ideas are great... vil try thm wth my fussy eater as wel though me doing most of thm... n seema dear it works...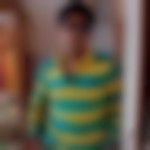 | May 31, 2014
hi seema, this seems odd for a father to answer questions regarding food habits of our kids. But let me assure u my answer is based on mine as well as my wife's experiences... my daughter had and as well as has the same issue since she was 1. 5yrs old now she is 3. 5 yrs old... make your child eat food while 1. she is playing with other kids 2. while making her play with toys 3. she is busy watching some baby tv kind of channels 4. while we ourselves playing with them like saying 12345 & then eating one spoon of food.. make ur partner eat it first give her a demo of this play then she will understand & start playing herself with u 5. while making eat her with other kids.. nothing can beat a healthy competition 6. make her play with water... take a bowl of water & small pieces of paper put them into that bowl one by one they will float n she will eat 7. there r many more things which will make her eating food to look like a part of play & fun... its upto u to have patience to be a part of her fun. POINTS TO REMEMBER-1. never use the same technique on regular basis she will feel bored soon. 2. always feed her from back side when she is looking at something else never feed from front when her concentration is upon u. 3. sometimes u have to mix different techniques at single time 4. avoid shouting upon her completely while eating this will make her more stubborn 5. when u loose patience just show her ur sad face n stop making her feed by putting the food bowl beside her n do nothing for a while then after a minute or two start again... HAVE A HAPPY MOTHERHOOD :-)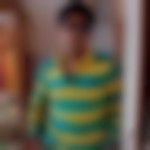 | May 31, 2014
hi seema, this seems odd for a father to answer questions regarding food habits of our kids. But let me assure u my answer is based on mine as well as my wife's experiences.. | May 28, 2014
Thanks Everyone for your valuable suggestions. Hope any of them works for her. | May 28, 2014
Hi Seema, all children, especially toddlers, go through growth phases. there are times when the child's body is going through a growth spurt and it requires lots of nutrition. At such times the child will eat. and then again there are times, when the body doesn't need that much of nutrition and so the child will eat less. as long as she is not showing any symptoms of lethargy, listlessness, or weakness do not fret too much. Trust her instinct. she is probably getting what she needs. Unlike adults children never eat too much and are incapable to being hungry for too long. wait this phase out for a couple of weeks and keep tryign from your side. she will come around. | May 27, 2014
@seema: one more suggestion.. try giving her a chance to feed herself.. u can try some finger foods like pasta etc.. it sure would make a mess but works at times. Btw is her growth on par witn the development chart? I have started giving multivit syrup to my daughter after consulting my paed. | May 27, 2014
Dont force her atall. Kids resist more when v force them. Increase her play time and then try to feed her with ur meal time. I hope this will help you. :) | May 27, 2014
Hi Seema, skip her snacks for some days. Let her realize her hunger and they offer a proper mean like dal-chawal,sabji-roti or anything she likes. | May 27, 2014
@Anjana Shyam: She is very active, keeps running entire day post which she will eat 2-3 bites of food after insisting/trying too much and then become reluctant. It raises my concern more that shez so active but how does she survive without/very minimal food. | May 27, 2014
P. S. - She doesn't have constipation.. she is regular in passing normal stool. | May 27, 2014
Thanks Shikha, I will do so. | May 26, 2014
Try making your toddler more active physically.. like taking her in the lawn where she can run or play ball etc.. she will then get real hungry and will be ready to attempt food. This works with my 2+ daughter who too eats minimal. | May 26, 2014
Hi Seema! Please make sure if she is teething. when teething happens the gums become sore and child becomes irritable. the child may refuse to take food and even may show resistance in trying new things. Please do not force feed the child under such circumstances as the child is already undergoing lot of pain n discomfort.. u cud try applying honey on sore gums and try serving something cold. also u cud serve the child handy food such as long pieces of carrot, cucumber, etc. which child can chew on her own. Also check if child has constipation as this wud further cause unwillingness to have food. hope this helps! | May 26, 2014
Hi Administrator, appreciate your help. | May 26, 2014
Hi Mamta, i have tried that for many month now, to no avail. she seals her lips and if i force then she vomits. With other kids, she keeps playing with them and again wouldn't eat. if i force her too much then she will a bite or two then stops. :(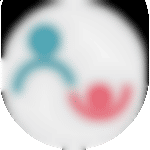 | May 26, 2014
Hi Seema, You may find this blog relevant- https://www.parentune.com/parent-blog/never-fail-again-with-a-fussy-eater8-tips-to-make-children-eat/401 | May 26, 2014
also try to gave her food with other kids . May be she starts eating looking at other kids eating. | May 26, 2014
Hi Seema, Try to give her curd, bolied potato mashed in curd, mashed apple with little salt, suji ki kheer, some sweets
More Similar Talks
Top Food and Nutrition Talks
+ Start a Talk
Top Food and Nutrition question
Top Food and Nutrition Blogs