Health
My child getting cold and cough with every season change Created by Updated on Mar 16, 2016
My son is 4yrs old he is always having cough n cold. I am not giving him any thing cold,bt still he gets cold. children's of his age has started eating ice cream n all other cold stuff. feels veri bad for him. his cold starts with snoring than with contionus coughing n sometimes with fever. this cycle keeps on running. because of this he is luking veri thin
Kindly
Login
or
Register
to post a comment. | Mar 17, 2016
Hi.. I have the same problem with my son. Met a naturopathy doctor recently who is too good. He advised me to soak powder of 10 peppercorns in a glass of water in the night and to give it to my son in the morning. And wen the baby has cold and cough prepare kashaya using tulsi and pepper and give it twice morning and night. It really worked.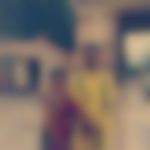 | Apr 09, 2016
Hi even my daughter has the same problem ... At a point i used antibiotics twice a month .. But a renowed doc told me .. The cough and cold is due to the allergy due to dust .. OR when children have the tendancy to chew foodfor a long time particles get stuck to the throat which causes cold nd cough.. So give them warm water when they eat sweets or atlest make them drink water | May 21, 2016
Hi My kids used to face the same problem. The following helps a lot. 1 glass of water Half spoon of grated ginger If possible then little of grated raw haldi Some tulsi leaves Lots of mint or paudina leaves crushed Paudina is mandatory as it balances the heat of the upper ingredients. Simmer covered till water is two third glass. Give two spoons of this warm concotion with honey every night. Cool n Store in friday for max four days. Whenever you feel the onset of grated sore throat or any symptom of cold give two three spoons warm. It works .
More Similar Talks
Top Health Talks