Parenting
My child is becoming demanding Created by

Updated on Sep 04, 2014
Hello fellow parents,I have a 6 years old son off late he have become very demanding sometimes he demands things that are either not of his age or is out of our budget. I want him to know the value of money. Please help how I can make him understand at his tender age.
Kindly
Login
or
Register
to post a comment. | Sep 06, 2014
Hi Surabhi, while you cannot teach a very young child the idea of money, you can teach him the idea of saving, reusing, and recycling. This will help him appreciate and save what he has. And in the long run,inculcate a good habit in him. | Sep 06, 2014
Hi Surabhi, sometimes there is no other way but being strict with the child. You have to tell the child that a no means a no. If it is something that you think will help him, you can then ask him to save money--not take a b'day gift this year--and buy it next year. hope this helps. | Sep 05, 2014
Dear Surabhi! U cud put the message across to ur child if u contunue wasting money on every toy / gadeget etc u will be running out of money n won't b able to save money for education, food , health,medical emergency and future too. U cud ask him to weigh what is important spending money on important things or gadgets/ toys etc. u cud share with yr child the plight of a street child who does not even get to have a square meal. Show him the situation of construction laborers children who live in such conditions n u wud prefer giving money to them rather than spending money on such not so important items. Whenever I am out with my kid I make it a point to show them children begging on streets and children of laborers. When ever she demands anything I tell her the list of things we have to buy n ask her to weigh what is more important. Be firm on ur decision. U cud also ask him to save money. U cud assign him certain chores in d house like watering plants, clearing toys after playing, taking care of pets, filling wAter bottles etc. On successful completion of tasks u cud give him smileys and by months end give some amount for each smiley. so by year end he could buy something with that money. this way he will learn to earn money n also be responsible. Hope this works!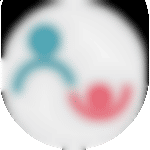 | Sep 04, 2014
Hi Surabhi, Thank you for sharing your concern with us. We understand your concern. While you receive suggestions and inputs from fellow parents on parentune, in the meantime, here are blogs which deals with the concern area mentioned by you and may be of help- https://www.parentune.com/parent-blog/teaching-our-children-the-value-of-money/228 and https://www.parentune.com/parent-blog/how-to-teach-children-the-value-of-saving/444
More Similar Talks