Parenting
My child is not serious about school homework and daily activities Created by Updated on Feb 23, 2016
My child is around 10 year old and not serious about school homework and daily activities & shout on younger sister. What should I do?
Kindly
Login
or
Register
to post a comment.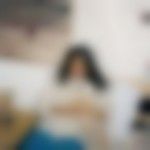 | Feb 23, 2016
Hi Shiv, have you tried talking to your child? If yes, did he or she tell you what's bothering him or her? Or you may speak with the class teacher. There is definitely something that is troubling him or her and all the problems are attention seeking. So sit your child down and talk to him or her and ensure that no matter what you love him or her and are worried about the future. | Feb 23, 2016
Hi Shiv Mehra! A 10 year old wants to exercise his freedom and do things his way. This is his way of letting u know that he is a grown up and can take decisions for himself. Also this could be his way of retaliation. If he is angry with u on some thing,he would do so to make u feel let down. It is advisable to make sure when u talk to your child 1. U dont raise your voice 2. U r not giving orders but discussing things. 3. Giving him freedom to do things the way he wants and whenever he wants. 4. Appreciate him for conforming to rules. 5. Also avoid taking sides between siblings. If he is being rdue with his sibling avoid scolding him then and there. u could leave the room and at an appropriate time talk about it separately .Discuss how much his sister his hurt and how it is affecting the beautiful bond that they share. 6. Try and make the bond stronger between siblings by avoiding intervening unless and until required. Avoid scolding one for another. 7. Appreciate when they are nice to each other. Shiv the child is growing up and u need to accept that. The more u would be strict with him and want him to Conform to rules,the more he would disobey. Let him know with freedom comes responsibilities. So if he wants to do homework at the time he chose (say after he is back home after playing), he will have to work with full attention and efficiently. Also give him tasks where he is expected to help his sibling say in guiding her to do homework or plan combined activities for them like planning a picnic,an outing or a surprise party for a family member etc. Appreciate them for their efforts.
More Similar Talks
Top Parenting Talks