Parenting
my child is vry stun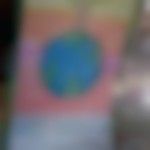 Created by

Updated on Feb 02, 2017
main jo bhi kahungi abhi nahi bolta. to maine chod kar bhi dekha but no change sab kehte chod do. so what can i do..
Kindly
Login
or
Register
to post a comment. | Feb 02, 2017
hi Richa Agarwal! let me tell u, you are doing a great job as a mother. it requires lot of patience to be a mother and I am sure u have already run-out of it. that's OK . we r human beings, there's a limit to everything. having said that , don't loose out and give up or don't get harsh with your child. let's start afresh. work on yourself to see the result on our child, as working on him doesn't seem to show positive results. to begin with , whatever is happening is not your fault. children have their own minds and can think for themselves and sometimes outsmart their parents. so how he behaves , have nothing to do with your upbringing. secondly, next time u get angry breathe in, breathe out. do reverse count from 10 to 1 and tell yourself u will not loose your temper. thirdly, try making your child sit down, make an eye contact , hug him, praise him, reframe your sentence so that neither there is a blame nor a negative connotation in your sentence. for Instance , the child wants to go out and play and u want him to study first. u could call him with his name politely,beta (name) come here. followed by thanking him to listen to u and coming to the room. make him sit down. hug him and ask him what he plans to do now. then suggest him politely another alternative " beta what if we study for one hour and then after revising what was done in class , go out to play. I will sit along with u. whatveer help u need I will give u. and if u want I can make a cup of hot chocolate for u as well". by doing this u r not forcing yourself on the child,giving him an upper hand, rewarding him with praise and a treat (hot chocolate). so it's a win-win situation for both of u and I am sure he wouldn't mind accepting this offer. hug him again and say thank u, for listening to u. sometimes bringing a change in the way the message is being communicated, shows lot of difference. connect more with your child and deal with him with love and care. hope this helps! | Feb 02, 2017
hii Richa they r child leaving them is not any option .. try to tackle him with luv.. they can b moulded now .. say he ll agree with u u ll give him his favourite food or buy some toys n all ..
More Similar Talks
Top Parenting Talks