Food and Nutrition
My child loves junk food Created by Updated on Sep 17, 2014
My 5 year old kid loves to eat junk food. I and my wife tried to feed him healthy and nutritious food but his love for the junk is increasing. Please suggest what we can do to make him eat healthy diet.
Kindly
Login
or
Register
to post a comment. | Sep 22, 2014
Nikhil, every body has suggested a great suggestions, I can only add, please educate your child on benefits of healthy food. if you have son he will be interested in having good body so teach him how apple or any fruit will help him in getting that. I tried with my daughter when she was 5, saying spinach makes your eyes sparkling as barbie doll, since than she loves Palak panner. Try something like this instead of saying bad about junk food. once his taste buds for healthy food develops he will automatically stop asking for junk foods. | Sep 19, 2014
Hi Nikhil, Great suggestions from Shikha and shipra i would suggest Play with food for eg try chapatis in different shapes its very effective with children :) | Sep 18, 2014
Hi Nikhil, make his junk healthy... make pizzas for him at home, using fresh veggies, wholewheat base etc. Same for noodles, burgers etc. And make it exciting for him, by telling him, that the pizza is in the oven and cheese is melting and we all are waiting. And when it comes to outside food, tell him the cons of it and that he can indulge in it occassionally. | Sep 17, 2014
Hi Nikhil! As we all know junk food appears to be yummier and pleases our taste buds but it has a dark side too. It has lot of ill effects in d longer run. U cud adopt following ways to handle ur child's cravings: 1. u cud allow ur child to have junk food only once in a week. Fix a day for it and on other days it should be a strict 'NO'. 2. avoid getting junk food at home and the refrigerator should be free from it. 3. cook home made food n make his choice food look more attractive n tastier. add color, variety, novelty and taste to it. 4. Share with him the side effects of junk food such as obesity, heart problems, arthritis, diabetes, dullNess, lowering of self esteem due to fat deposits in body which make will make look fat n unhealthy. U cud try doing an exercise with u r child in which u cud tie foam/cotton on left hand, left leg and left side chest of his body with a tape. n keep right side chest, hand and leg as it is. make him wear a full sleeve T-shirt on top. He will look obese from one side and ask him how does he feel with this extra layer of fat. Show him pictures of obese people and the problems faced by them. 5. U cud set his roune in which there is time for exercise, outdoor play. Appreciate him for keeping away from junk food and keep motivating him. Be the role model yourself and avoid junk food and practice a healthy lifestyle in which there is time stipulated for physical activity, excercises and fun too. This should help!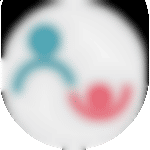 | Sep 17, 2014
Hi nikhil, Thank you for sharing your concern with us. We understand your concern. While you receive suggestions and inputs from fellow parents on parentune, in the meantime, here are some blogs which deals with the concern area mentioned by you and may be of help- https://www.parentune.com/parent-blog/never-fail-again-with-a-fussy-eater8-tips-to-make-children-eat/401 and https://www.parentune.com/parent-blog/9-easy-ways-to-handle-fussy-eaters/447 you may also read- https://www.parentune.com/parent-blog/10-tips-to-prevent-obesity-amongst-children/361 and https://www.parentune.com/parent-blog/brazen-baneful-burger/428
More Similar Talks
Top Food and Nutrition Talks
+ Start a Talk
Top Food and Nutrition question
Top Food and Nutrition Blogs