Child Psychology and Behaviour
My daughter becomes strange outside: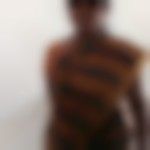 Created by

Updated on Feb 18, 2016
Hi i am a buisness women . I have a daughter of 5 year old we live with my mom and dad. I and my husband do the buisness she is with my mom i will prepare her to school and i will be back to make her sleep at 7 am. she is comfortable with my mom her granny. but whenever we go outside to someone home or to a function she does not go to anybody except me . she wants only me to feed her also , she does not allow even my mom or dad to lift her or touch only with me she wants to do . In home also if i come she wants only me to do . What is the reason ? my Mom is really worried saying that she is treating her like a stranger outside the house , help me in this concern
Kindly
Login
or
Register
to post a comment.


| Jul 18, 2016
Hi, I just say child is not having any problem. But we have a problem. Suppose u have a pet dog in ur home. U come home after ur work in night and fully tired but pet will not give u that much time that u can drink a glass of water. Even Pet would expect that u first attend him. U have to attend the child first. Minimum 5 Touches of father and mother are must in a day. Try to be kid with her on every day at least for 5 minutes. Play games with her and not try to force the game rules to be followed. Give her responsibilities like she have to take care of her grand mother. She has to hold hands of grand mother so that grand mother do not fall. | Feb 22, 2016
Also what Swati has said below is a positive and encouraging comment but perhaps her child displays no such symptoms and she is just trying to boost your spirits... Exactly what any loving family member would do but ignorance of the problem makes it worse... So fix a child psych/counselor apppintment as soon as possible Only trying to help... | Feb 22, 2016
Hi Sepia, What you've described could be the early beginnings of separation anxiety disorder which could either manifest itself as a more serious form of the same or turn into full blown attention deficit hyperactivity disorder. Im no doctor and i def do not wish to scare you but it is best to take an appoiintment with a child pschologist and get to the root of things plus learn urself how to better deal with it.. A lot of children suffer from it and there are a lot of mothers who dont realize it at all till the child grows up further and displays more acute/extreme symptoms of the same.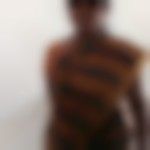 | Feb 18, 2016
thank u mam hope this is normal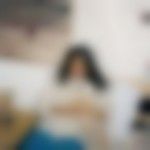 | Feb 18, 2016
Hi Sepia, it is a perfectly normal behaviour of a five year old, as she wants to be with you whenever you are at home. My son stays with his daadi the entire day, but when I go back home, he clings on to me even now when he is 7 years old. So don't worry. Children need our love and support. So whenever you are with her, spend some quality time with her. Ask her about the school, her friends and she will feel secure in your love. Hope this helps.
More Similar Talks
Top Child Psychology and Behaviour Talks
+ Start a Talk
Top Child Psychology and Behaviour question
Top Child Psychology and Behaviour Blogs