Parenting
My daughter does not speak and is shy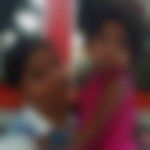 Created by

Updated on Aug 25, 2014
Dear Friends, My daughter is 22 months and have inducted her to play for 2 hrs from April 2014. I work so she is with house help till 6 Pm. Currently she speaks only few words and is shy. We have noticed that she is not open to go to anyone's house like our friends or campus friend and also does not mix when our friends come to house. In evening she goes to park which is within campus . Pls help me with suggesstions , so that i can work along with her .
Kindly
Login
or
Register
to post a comment.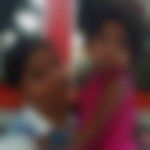 | Sep 01, 2014
sure.. have started talking and trained my maid as well to do so. Overthe weekend i took her to neighbour house for playing and she did enjoy . Will surely see improvement over time. | Sep 01, 2014
Hi Sheetal, From my personal experience I would say the child will start speaking more once he/she is a familiar and comfortable environment. My son also used to be shy at first but now he speaks quite well even with strangers. I guess school does the trick. But yes I agree with the rest of the parents. Talk to them as often as you can and have long conversations even if they themselves don't speak complete sentences.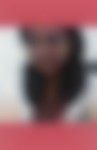 | Aug 26, 2014
Hi Sheetal, I have two kids and my younger one has similar nature to your kid. She also has stranger anxiety and cries even when her grandparents try to hold her. But i have observed that she has begun to adjust with them as their frequency of visit has increased and she has started to recognize them. Same with other people who meet us regulalry inculding house maids. She also speaks very less compared to her elder sister. But picks up words very quickly. I have observed that if we regularly use words/rhymes that she catches, she uses them but if I forget to use them for a couple of days she too forgets. She likes to express herself using sounds like 'aaaa' 'ayee' etc for anything she wants or to go to a place etc. But I encourage her to use proper words if she wants to call mummy or papa or nani or dada. Or if she wants water, or a toy etc etc. So just speak with her a lot and she will start to do the same :) | Aug 25, 2014
Hi Sheetal, ensure she gets to interact with lots of children of her own age; do not force her as that can drive her further in her shell; when driving her to school or anywhere, sing rhymes to her; talk to her often; when doing an activity together, explain to her clearly and slowly what you are doing and encourage her to do the same... hoep this helps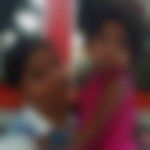 | Aug 25, 2014
Ty | Aug 25, 2014
Sheetal Todi hi! Whenever she speaks, encourage her to finish the sentence. Don't react on actions/symbols from her, let her also make an effort to complete her thought/action in words. Be gentle and encouraging throughout and don't loose your patience. Its just a matter of time. :)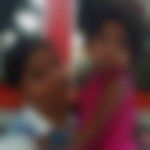 | Aug 25, 2014
more tips and real life experience are welcome.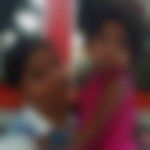 | Aug 25, 2014
more tips and real life experience are welcome... pls guide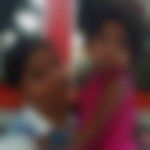 | Aug 25, 2014
Thanks Admin team, the link is useful. I will organize small play time at home . Thanks Shikha for your inputs, will follow it in daily. Am trying my best not to compare her with other peers as every child has different development scale. | Aug 25, 2014
Hi Sheetal! Stranger anxiety is a common part of child'development. It usually occurs when the child comes across unfamiliar faces and is usually accompanied by a primary caregiver. Each child is unique and has distinctive personality traits so comparing them with others could be unjustified. Following steps could be taken to deal with shy behavior in front of strangers: 1. Inform the child beforehand about guests arrival . 2. hold the child so that he/she feels comfortable. 3. do not ridicule the child in front of guests. 4. make the child comfortable with kids accompanying them. help them mingle. 5. respect and patience are two traits which will help the child adjust soon. It is advisable meet strangers frequently. Be comfortable with them as child might learn observing your behavior. U cud accompany the child while visiting her friends for two or three days. When the child feels comfortable u cud send them alone. never force the child or ridicule for not being able to mingle. As far as language development is concerned. If the child saysupport single words say ' water' , u cud elaborate it by saying' I want to drink water'. u cud read picture books with the child. talk about nature and other things in the surroundings. U cud appreciate the child for trying. Motivation , patience n perseverance from caregivers' end will help the child learn faster. This should help!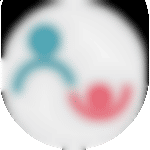 | Aug 25, 2014
Hi Sheetal, Thank you for sharing your concern with us. We understand your concern. While you receive suggestions and inputs from fellow parents on parentune, in the meantime, here is a parent talk which deals with the concern area mentioned by you and may be of help. Here is the link - https://www.parentune.com/parent-talk/reserved-child/1205
More Similar Talks
Top Parenting Talks