Child Psychology and Behaviour
My Daughter is 3 years old. Since few mobths there is lot of change in her ehaviour. Very stubborn. She hits , pinches, throws thibgs. She wants full attention. Created by

Updated on Jul 26, 2016
Behaviourial issue
Kindly
Login
or
Register
to post a comment.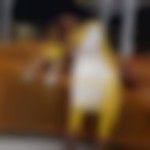 | Nov 04, 2016
Hi Pooja. First thing is when any person hurts someone, the most likely reason is she is hurting herself. And when someone's hurting what do u do? Gently pull them close, keep talking slowly telling her that u know she's upset and that u will like to know why? Tell her u are there and will wait till she feels like telling it. Keep holding her till she calms. trust me this works wonders. Soon she will learn to give a name to her anger. U can say I need a hug, I had a tough day.. physical intimacy works with kids. they are programmed that way. BTW u are a great mum. Never for moment believe otherwise | Jul 27, 2016
Thanks a lot for your reply Shikha. You are right that I need to have more patience. I used to have lot of patience Shikha and I left job coz i could not spend time with ny kid and also was unable to spend time with my hubby. Everytime I get complaints from my hubby that I do not give time. Working nighr shift and looking after kid in a day time and used to sleep for just 2-3 hours and work again spoilt mybhealth as well. Coz of this I used to get frustrated and show anger to kid and hubby. So I decided to quit and just gie time to both. But then seen a lot of changes in her behaviour. When i spent 1 month with my in laws i used to always get complaints that i spoiled my kid as ahe used to throw thibgs and beat all. That made me to start hitting her and situation went worse. When i returned back , she used to never allow me to touch , feed and said rhat i am. A bad mother. She used to hurt her, git her, band her head to wall. Then istarted giving more an more tine abd play with er. She is normal but sometimes i do get abgry and just yell on her. You are right. I need to ho for meditation and yga. I get lot pf conplaibts from school that she pinches , throws thibgs . I dont know how to handle tha. Thi s may be coz there are nonkids of her age in neighbour but she doesnt show interest in writing, coloring. She just wants to play an how do i stop her hitting others. She even hits me. Very soon geta irritared | Jul 26, 2016
hi Again! thanks for replying my query! I understand it's indeed frustrating to leave your job and sit at home. trust me it requires grit and willpower to leave your job. not every one can do that. I would like to ponder over this :why were u working and then y did u decide to quit your job?I believe your reply would be 'for your child'. Now when u have already done such a great sacrifice, why r u letting it go waste ? Pooja indirectly your frustration is being directed towards your child for no fault of hers. this will not only affect her present but would also have an awful impact on her future. I am sure you don't intend to do so. Pooja spend some time with yourself. explain to yourself, u r doing a great job, and being at home doesn't take away your capabilities or efficiency. job can be joined once your child is independent or can take care of herself. do yoga , meditation, any also spend time doing what u enjoy everyday even if that's for 10-15 minutes. for instance playing or learning ur fav instrument, dancing, reading books,etc. make sure whenever u get angry, u leave the room or calm down first. being a homemaker involves lot of hard work which usually remains unpaid or unnoticed, not praised or thanked for. tell yourself again and again when u get up by looking at yourself in the mirror, u r going to make this day more and more beautiful for u and your loved ones. Pooja make her childhood full of pleasant memories to be cherished forever. start afresh, work on the bond , love her , hug her often!tkcare and give loads of love to your angel! | Jul 26, 2016
Me and my husband takes care of her. My mom supported till 2 years. When i joined her in playschool last yr and due to teacher's behaviour she used to get scared in night. I stopped her school. I quit my job in october as i felt difficult managing her and work and sometimes sed to show the frustration on her. There are jonkids of her age in neighbors. I have been noticing this change since january. She was a sharp kid. Was very interested in scribbling, coloring, tells all rhymes abd when she was just 2 yrs she used to even sing national anthem . Now she is jot showing any interest. Forgot rhymes, dies jot even hold pencil to write, always get complaints from school thatshe irritates other kids, pinches them, throws thibgs. Whatever i try to say she just does opposite. She neer listens. I srated to jit her from feq months and that made her more stubborn. Now even that does jot affect her. She ia jot scared of anyone. Its like ui will do whatever i want. I m worried a kit | Jul 26, 2016
hi Pooja Sharma! for how long have u been noticing this change in her behavior? is there a change in family set up or u have joined job, or she has joined playschool or creche, or u have kept a nanny or is there a child at school /adult/ elder sibling whom she could be imitating ? please look for reasons that could be bothering her . spend more time with her. take her to the park, invite her friends home, do activities with her and If she hasn't joined playschool till now , please make her join at the earliest.
More Similar Talks
Top Child Psychology and Behaviour Talks
+ Start a Talk
Top Child Psychology and Behaviour question
Top Child Psychology and Behaviour Blogs