Child Psychology and Behaviour
my daughter is very stubborn what to do

Created by

Updated on Aug 28, 2016
stubborn child
Kindly
Login
or
Register
to post a comment. | Sep 09, 2016
I feel children are more sensitive than we are,so when we say something to them,we should think if we will use same words with a friend too,if not,then those words were demeaning. And we should not tell a child why not to do something without reasoning,because we deserve one too.. imagine somebody telling you "dont cross road without me" or "see beta theres lot of traffic here and kids should always hold mummas hand or else they can get hurt".. in short to be told in manner that they can reason out and not conform to it cz of fear but take care even when we parents are not around. | Sep 09, 2016
Few more pointers:- -you can give him options of doing it one more time or may be 5 mins and then we leave,so he gets some sense of control and needs of both are met. -whenever hes stuck,its important for you to stay calm,we are his idol so yes,we need to teach him how to be in control of emotions and if we get irritated,its like mumma also cant solve my problem and they get even more frustated -try giving him options in daily routine.. of course both of them should be acceptable to you. eg you would like to brush with yellow or white brush today so he keeps getting feel of being important and independent too -you can keep reminding him things in simple ways everyday.. like expected behaviour,not to touch others belongings without permission etc and when he does that,praise him again -sorry but i see connection parenting and positive parenting as solutions to these.. this will indeed require increasing your patience by folds but its as simple as that,the more connected they feel,the more they listen. | Sep 09, 2016
Aruna,as a mother,you know exactly the times where he can get stuck.. so you can discuss the situation beforehand.. eg before going to store,you can tell him mumma has to buy few things and in the meanwhile you can see but not touch things out there,when we are done,we'll go home and do... (something he likes)... if he behaves well and let you do it,praise him and reinforce that behaviour,children at this age want to please their parents.. so basically reinforce positive behaviour than condeming bad ones. tried and tested!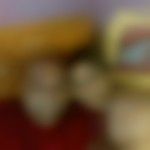 | Aug 29, 2016
be firm with her, but no man-handling and try to ignore her and do not talk to her if she repeats d mistake, in short try to make her realise her faults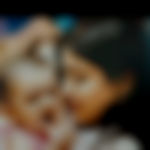 | Aug 28, 2016
same here. gentle parenting is not coming onto use and I do not want to rise my hand or shout at lo. plz need advice
More Similar Talks
Top Child Psychology and Behaviour Talks
+ Start a Talk
Top Child Psychology and Behaviour question
Top Child Psychology and Behaviour Blogs