Parenting
My daughter needs tv, videos, mobile, tablet all the time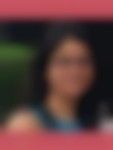 Created by

Updated on Jan 08, 2015
Hi Everyone, My daughter just wants to see rhymes, cartoons, videos, songs all the time. I tried my best to keep her away from all the electronics but occasionally I used to make her watch rhymes or discovery kids but from past few days, she has became very adamant in everything. She cries like anything. I am a working mother. She is with her maid and my inlaws when I go to work. So whenever she cries and asks for anything, my in laws (or even her maid) make her sit in front of TV or gives mobile or plays some videos (anything which can make her busy). It has ruin her habits. I am totally disturbed now a days with her behavior. She shouts a lot if she wont get that stuff which she is asking for. I have lost all my patience to handle her. If I say anything to my parents in laws, they feel bad and eventually had a fight with them. My husband wont say anything. He said she will improve with time. Please HELP. Regards Taruna
Kindly
Login
or
Register
to post a comment. | Jan 30, 2015
Hi Taruna, Even i agree with Sonal. I am a working mother and faced same issues with my 2. 5 yrs daughter and have started sending her to day care after her playschool. And, she has started loving it there and less interested in tv and other gadgets. | Jan 10, 2015
Hi Taruna, I can completely relate to your conern as I have also gone thru the same thing. When my son was 2 yr old he use to be with maid at home after coming from pre school, it went on well for a year but then that maid had to go, with new maid my son had difficulty adjusting as that maid was not very keen on playing with him, she started taking too many leaves. Finally I took decision to keep my son in day care which was attached to the school. It was very had decision for me & my husband as neither of us stayed in day care & none of the kids in the family did. But finally I took firm decision & accommodated him in the day care. Initial days were very very had, I felt very guilty too, he was emotionally very disturbed. But within a month he started loving it there, he made so many good friends, I saw his vocabulary improving, he became more & more independent. He was off the TV & gadgets. Now he is 6 yr boy & full independent yet very much attached to both of us. | Jan 10, 2015
Hi Taruna, | Jan 08, 2015
Taruna Khanijow, your situation is a little difficult, but you need to firm up with your in-laws and maids etc. It is for the betterment of your child. Also, instead of a playschool, look for a informal creche or daycare where she could go for 1-2 hours to spend time. And TV is a habit children build for long years.. it will hardly decrease rather than increase. So enlist help at home and communicate to everyone how all the gadgets negatively affect her development and health. get her picture books, toys, join a toy library where you can get toys on rent and exchange them once she is bored. | Jan 08, 2015
Also, buy age appropriate board games for her... great fun on winter evenings. Though again, a parent or member in the household will need to make the effort of sitting down with her. | Jan 08, 2015
Taruna Khanijow, I had the same issue with my 3 year old and it was difficult. she also wanted it all the time. what we did was 1) switched off the TV for good. no one watched it including us. we told my daughter the TV was broken and doesn't work. Phone was limited to only calls. 2) when she wanted TV, we excited here with other activities such as come lets make a puzzle, do some finger painting. it was slow and gradual, but she understood playing with mom and dad was more fun that watching TV alone. 3) no meals in front of the screen. of course, she did eat less, or didn't eat sometime, but we preferred that to a zoned out state of TV watching. Again she came around to eating withot screen 4) bought lots of story books and told her stories when she needed to be distracted 5) after 3-4 weeks of zero tv time, we gradually negotiated that she could watch something on youtube but 1-2 episodes only. Again the experience of watching on the laptop wasn't much for her and she got over it. Now she is off all screens. It took a lot of time and patience and hard work on our part, but it worked. Tantrums, not eating all happened. Ultimately as a parent, we had to involve ourselves in her life rather than have TV take charge. hope this helps. | Jan 08, 2015
I dont know how young your kid is... but if she is like my daughter 2. 5 years I would take it ad educational development. So would restrict her to watching animal channels,download apps on phone... everythg on educational line. Rest all i would block and be a role model by not watching myself. Max of 2 hours a day... Now ad you are working i would suggest ur hubby steps in and gives tasks to your parents like(you dont say, you work thru him).. mom today afternoon take her to dis park, mom i have dis activity book introduce her to color red... you give activities to your maid to complete... Like asking her to teach ur kid how to make a vegetable sandwich,how to shift water from one jug to another.... practical learnings. | Jan 08, 2015
Taruna Khanijow - Hi! I understand your concern. I suggest that you look at a preschool for exposure, social & emotional development, and playful learning, but not really to take care of the mentioned worry. Also, you may tackle this at two levels, 1. Moderate what your child is watching 2. Moderate the gadget time for your child . Also, introduce your child to alternative activities like story time, toy/games time, outdoor play time, in your presence initially and then also get others in the family to practice the same. This will help you slowly & steadily moderate the gadget time for your child. Also, keep moderating what is your child watching on the internet/gadget carefuly. You could create a library/videos repository and ask others to play only those for your child. Request them to not use gadgets to feed your child, in case that is also worrying you. Hope the above help. Look fwd to comments from working fellow parents. keep me posted on how it goes.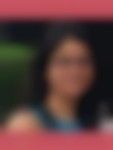 | Jan 08, 2015
I have already read this article but I believe few tips are not applicable during winters, few are not feasible due to logistics constraints at my home, few are not feasible for a working mother, hence not feasible with maid and in laws. I believe all the working mother living with in laws would be at better position to provide some suggestions. I gave her clay game but she eats that clay ad no one keeps an eye on her. I gave her some raw beans (as a game) but she eats that also. I gave her water to play with but she splits that water on her clothes and its peak winters right now. Is every child at this age behave like this?Should I plan to send her to play school? Does a play school help? My husband is little afraid of winter season. He is willing to send her either in March or April.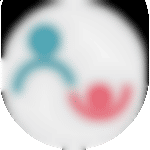 | Jan 08, 2015
Hi Taruna Khanijow. You may find this bolg helpful- https://www.parentune.com/parent-blog/12-ways-to-keep-your-child-away-from-tv/420
More Similar Talks