Health
My daughter screams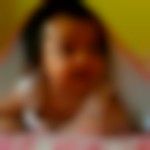 Created by

Updated on Jun 01, 2016
my baby is 5month old and she is screaming like anything. I am trying to calm her,hold her upright on my shoulder,singing,sushing but nothing is working.. she is screaming on and of for an hour. please help me to find out what is wrong with her
Kindly
Login
or
Register
to post a comment. | Jul 11, 2016
if baby cries a lot, does he get in so much gas? | Jun 01, 2016
Acidity or colic makes the baby uncomfortable and the only way they can express themselves is by crying... also try and see the screaming many a times its just playtime for them... just make sure you burp her after every feed and keep her on her tummy to release gas.. as she starts standing walking or grasping things the screaming is just going to increase... all the best!!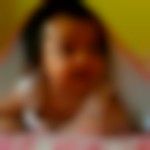 | Jun 01, 2016
hi thank you all for your concern s... yes she spits up.. and she only screams does not cry... does acidity really make babies scream? | Jun 01, 2016
Madhutsa then it might be that she is bored being at one place.. my daughter still does that whenever she wants to go out or just wants to be carried around in the house... and the moment I do that its like "is this the same girl" scenario... but still consult your pediatrician... also is it screaming or crying.. cos screaming can be a type of pass time for babies to try different sounds and different voice levels.. they can keep doing that while playing with toys or just cos they feel like... i get a headache at times cos my baby keeps on going aaaaaaaaaaaa for like hours together when she gets in the mood for it.. | Jun 01, 2016
Hi Madhutsa Sengupta! This is nothing serious . Your baby is just having fun listening to her own voice and experimenting by making a louder noise each time. Just enjoy it. After few days when she would be able to reach objects , she would enjoy the same thing by throwing away things. The louder the noise the more the fun. So be prepared for it. Happy parenting! | Jun 01, 2016
Madhu contact your pedc. Going out baby may be forgetting about pain moment going out.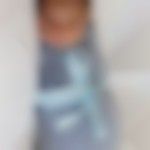 | Jun 01, 2016
could be colic or acid reflux.. does she spit up or throw up?? or may be gassy? | Jun 01, 2016
Definitely she is in Colin . Consult to doc.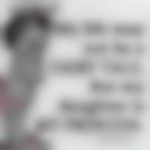 | Jun 01, 2016
pls go n c d dctr... it may b colic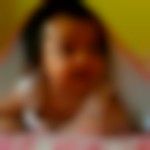 | Jun 01, 2016
thank you gayatri for your response. But she only calms down when she goes out else not. | Jun 01, 2016
Try gently massaging her tummy... it might be colic.. consult your pediatrician for any meds for colic.. try taking her out in fresh air...
More Similar Talks
Top Health Talks