Babycare
My daughter shouts a lot when she goes to day care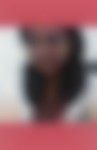 Created by

Updated on Aug 07, 2014
Hi, My 3 yr old daughter started shouting, crying for small things even hitting these days when she goes to day care regularly. During her summer breaks when her day care was shut for a week she was fine and behaved very well when at home. As soon as she started going to day care after breaks her irritated behaviour started again and is increasing day by day. We never hit her at home and mostly tackle any situation without scolding her. Her day care caretaker complained to me that she is always shouting and crying for things and that I should get her counselling. But i do not see her such behavior at home so it surprises me. But in past two days it got me thinking when she shouts in her sleep also and hits me in her sleep. She tries but is unable to explain clearly what happened at day care. Also she would mostly say that 'didi or bhaiya ne data'. But that can be false alarm also as she would do the same at home if I tell her not to do something she would complain to her father that 'mummy ne data'. She is a very innocent child and it is very easy to explain her our point. But why shouting or hitting has started I am unable to understand. I am worried that if I am unable to know the root cause of her behavior she may suffer from emotional issues in long terms. What should I do? Tried to talk with day care care takers but they usually tell me that it was her fault in any situation.
Kindly
Login
or
Register
to post a comment. | Aug 24, 2014
Hi Toshi,as its about 4-5 months your child is going to daycare, she should have adjusted well with the environment. but it seems something not going well there. may be she is not getting loving env and good friends. if you have any other daycare center nearby,try sending her there for trial for few days and check the behaviour of your child...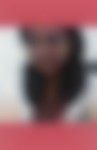 | Aug 08, 2014
Hi Shikha, [1] -- Both of them are at the same day care. I drop younger one in the morning and the elder one after play school to the same day care. I started younger one at the day care since she was 6 months [feb mid]. i provided everything that she will need so it was easy to handle her. And thankfully the younger one adjusted well in this env but I see some changes in her also like she now cries when i leave her. They say that it is because she hss grown up and recognizes that her mother is leaving. [2] -- elder one started with day care after school since march this year. [3] -- Her school teachers know that she is a sensetive child and it seems that they know how to handle her. plus she spends only 3 hrs (pick-drop included). I suspect what you are also suggesting. Looks like they do not care well enough but lie when i ask them and start pointing towards her irritated behavior. [4] -- I have noticed that some times she does not want to go to the day care other times she is ok and talks about her friends. But she always tells me that 'didi ne data, mam ne data' I have to give them benefit of doubt as I do not know exactly what had happened as she can not explain clearly. Yes this seems like a good idea, I will give a surprise visit at the day care soon. Hi Nitin, she is involved at the activiies in her play school and she participates with great interest. In Day care they claim to provide activities like she brought home a couple of papers of shapes pics and a finger printing last month. But then this she anyways gets to do in her school. Plus they do not provid ehealthy food. An snacks in the eve are mostly buiscuits/popcorns(most)/fries/pakoda. I had to aks them to stop giving these as she has cough most of the times. Also they do not provide fruits and mostly unable to feed her bananas when I provide stating that she refused to have.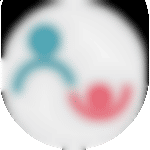 | Aug 08, 2014
Toshi You are most welcome. Also, I would suggest to look at activity and hobby classes for her, do they have something at daycare/preschool there after class? | Aug 08, 2014
Dropped to day care? It is advisable please plan a surprise visit n watch her behavior n others behaviors towards her. that should give you an idea of what is going on. | Aug 08, 2014
Hi again! Allow me to ask u few questions if u could answer these we could help her . 1. where do u leave u r little one when u r away for work?2. is it not possible to leave u r older one and younger one at same place. 3. If u feel she is well adjusted at school n problem arises when she is at day care is there a remote possibility that she is not been take care of well? 4. How does she react when she is being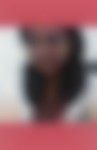 | Aug 08, 2014
Hi Shikha! Thanks a lot for responding. [1]-- she seems to have started to adjust to non-hme environment as evident from her school feedback. Also she has made a few friends in day care as well about whome she would tell me some times. But how she is treated at the day care is not clear to me because I always get the feedback that she is getting best care and attention. [2]-- yes copying othe rkids is a possibility but how to confirm? [3]-- she used to complain of a particular maid that handled her and I had shared this with the caretakers. They told that they will monitor and take care of it, guess that maid did not attend to her after that. But that did not change anything. Her hitting habbit has just begun which is of greatest worry to me at present. I do not want my child to become frustrated at all :(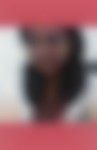 | Aug 08, 2014
Just to add; I have a younger daughter who will be 1 year next month. Me and my husband have worked very hard in past one year to: (a) not let her feel ignored, (b) not feel over pampered but share her 'things and parents' with younger sister and she really has become fond of her now so feeling of insecurity can be safely put out of the list :), (c) no scolding, but overcome her tantrums with lots of love and patience and it really helped a lot (thanks to parentune for various talks/blogs on this topic). She has also began to do a few things on her own now like eating with spoon, help me clean room, put used dishes in kitchen etc etc Her school teachers are really very happy to see her changes. And that is why her behavior in day care surprises me a lot.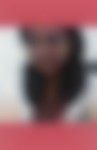 | Aug 08, 2014
Hi Ankita!! Thanks a lot for responding. [1]-- Yes I will speak with fellow parents, thanks again for this. --I usualy maintain a daily record of her meals/washroom at the day care. It is a good idea to also record her complains as well, thanks. I aksed the caretakers yesterday if there is any incident they want to share because she was crying in her sleep last night. But they only told that she had hit a boy without any reason and they just ignored her. I found it hard to believe as she only cries/shouts under stimulated environment and not just for fun. Hitting someone just like that is not her character at all, not saying this just because I am her mom. :( [2]-- Yes I also suspect that she could have picked this habbit from other kids but the caretakers do not tell when I ask them this.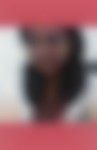 | Aug 08, 2014
Hi Nitin! thanks a lot for responding. She goes to a separate playschool, where she behaves well as feedback given by her class teacher. She goes for around 3 hrs there. After playschool is over we drop her to day care where she spends around 4-5 hours. At least one of the day care owners are always present along with maids. [1]--They do have a small level playschool also in the same facility. I have often felt that they are under staffed and their maids/cook are on leaves frequently such that rest of them have additional responsibilities often. I requested them to increase their staff members but they say that they have enough for their needs. I do not want to interfere in their setup much. [2]--She has lunch/milk there, sleeps 1. 5 hrs and rest of the time plays with other kids who are elder than her by at least 8-10 months. [3]--This is a great suggestion I must speak with other parents as well, thanks again for this. | Aug 08, 2014
Hi Toshi! The changes that you are watching in your kid'so behavior could be because of following reasons: 1. We as parents understand our kids and give in to their demands most of the times. The problem arises when the child goes to a formal setting and is expected to behave in a desirable manner. since the child is used to getting her way out at home and same thing is not happening at school. he /she choses a way out. shouting , crying, throwing tantrums, complaining, refusing to go to school could be some of the ways adopted to get their needs met. 2. She could be unintentionally imitating children who exhibit similar behavior. 3. the day care staff is unable to handle kids and instead shout or scold kids and thereby this could be a firm of retaliation from u r kid's side. As Nitin and Ankita rightly mentioned please look for answers of these questions, enquire other parents and if possible give a surprise visit. If u r not satisfied with what u see, u can always decide the best future course of action for u r child. hope this helps! | Aug 07, 2014
Hi Toshi, This must be a difficult situation for you. If the day care staff is not cooperative enough, talk to other parents whose children also go there. You might be able to see if the problem is with the daycare staff/teachers not treating children gently enough. If need be approach the problem in an organized way--maintain a log of your child's complains--date, what happened, who scolded, did anyone pick up a fight with her--casually ask her all these questions (remember if you sound nervous, she will catch on and children then can use this as an opportunity to gain attention by weaving stories). You might be able to spot a pattern, a regular person who irritates the child etc. And with this log you can then approach the higher staff directly with 2-3 focussed concerns. hope this helps. | Aug 07, 2014
Hi @Toshi! I understand your worry, and also appreciate that u r not overlooking it. Have you spoken to the daycare in detail? also-is their a teacher at daycare or just attendants? Is this attached to a preschool or a standalone daycare only? what are some of the activities she gets to do there? Have u also spoken to a few fellow parents whose children are coming there?
More Similar Talks