Child Psychology and Behaviour
my first son studying in class sixth he is not lestning... become very stubborn Created by

Updated on Apr 09, 2017
my elder son is recently become very arrogant only wants to play with his freinds no interest in study's. what ever we say him to do he will say not now mom. i m very scared and depressed how I make him understand this is the time to be serous in study's .now days he is hiding himself from study only want to play enjoy outing vedio games TV and all so pls suggest me how I make hi m deciplined.
Kindly
Login
or
Register
to post a comment. | Apr 21, 2017
hi B Preesha! sorry for the late reply. u continue to behave nicely, I am sure seeing u calm and relaxed he will sooner or later calm down.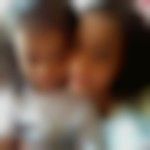 | Apr 18, 2017
u just be calm ,caring and position in front of him always try to make the environment as per his comfort and then deal with him when he is in relaxed mood. he listen to you and realizes your concern . don't b angry or arrogant with him. don't ever compare him with others. try to make him special for you people and show by your gesture and care, its a slow process but its works definitely. | Apr 18, 2017
thanks Shikha because same condition is mine.... I hope your suggestions will work.... I'll try to do my best | Apr 18, 2017
hi sikha mam good morning. I need help I tried all wat u all told me. the result was good my son is responded to my words ....but only for three days and after that he became same like before . I m very upset pls tell wat to do. | Apr 11, 2017
thank you pradnya I ll try and work on it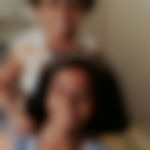 | Apr 10, 2017
Hi B preesha, I would like to say that loving your child changes many things positively. May be you are more involved with your younger one and the elder one is taking benefit of the same. If you would try to take out some time only for elder one and speak with him... he will think that he is also important for you.. for that you need to b calm. | Apr 10, 2017
thank u very much sikha for your advice I ll try and work on it .actually frankly speaking I m very frustrated and not able to be calm and becos of this I ofenly get angry with him .any way I try my level best. my younger son also need my attention so it's little bit challenging to be calm with both .I think firstly I need some techniq to be a good mom. thanks once again sikha | Apr 10, 2017
hi B Preesha! hope u r doing good!I completely understand your concerns. first and foremost u need to sit and set a routine for him where he needs to spend at least 2 hours everyday on studies. if possible involve his father or any responsible figure whom he listens to. it's time to be firm with him . having said that make sure u r calm and relaxed while talking to him . let him know the rules which will be implemented thereon which he needs to follow. TV time will depend on how long he studied, did he finish assigned tasks and how well he did it. reward him or give him privlege of 10 minutes extra TV time if he follows Instructions. also praise him when he listens to u. B Preesha u could try rewarding him for good behavior and taking away priveleges for bad behavior and see the difference. try and notice what works best for him. deal with love and patience. I am sure with persistent efforts he would come around. hope this helps!
More Similar Talks
Top Child Psychology and Behaviour Talks
+ Start a Talk
Top Child Psychology and Behaviour question
Top Child Psychology and Behaviour Blogs