Babycare
my four month's baby was earlier taking bottle feed but now he's not taking bottle

Created by

Updated on Jun 18, 2016
my four month's baby was earlier taking bottle feed but now he's not taking bottle. Can any one please advice how to create his bottle feed habit.
Kindly
Login
or
Register
to post a comment. | Jul 06, 2016
Oh.. it's okay fr few mnths gv frm spoon.. Might b she ll take feed frm bottle after 1 or 2 mnths... Bcz my baby also started drinking milk frm bottle after 5 mnths..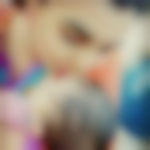 | Jul 06, 2016
@haritima, m using avent but nothing changed. i had almost tried everything but my darling is too much clever even in sleep he came to know its bottle :-( | Jun 22, 2016
@ kirti... actually I didn't tried Dr Brown's bottle.. I heard frm my frnds ( they r using) it's very good.. but I m using avent.. in avent natural nippal bottle it has shape like mother breast ( broad) so it gives baby natural filing like they r drinking frm motherbreast.. thts y I like natural nippal..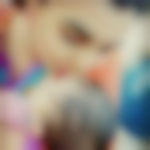 | Jun 22, 2016
hey haritima, whats the difference between avent n dr. Brown's bottle? bcoz i tried avent n dats not working i hav to squeeze milk from bottle n dat too after putting my finger in his mouth. | Jun 18, 2016
sorry typing mistake.. it's kirti.. | Jun 18, 2016
@ karti. see wen baby was 1 mnth old I gave my breastmilk once through medala bottle but she refused.. so I fed through spoon bowl. wen she came into 5 th mnth again I fed frm pegion bottle she refused tht also.. thn I fed frm spoon.. wen v go out it was very difficult to fed frm spoon.. in her 6 nd half mnths I fed frm avent natural nippal bottle ( it has broad nippal like breast) while sleeping I started giving nd she accepted it. so nw I m happy with avent bottle.. u cn try Dr Brown's natural nippal bottle.. Might b ur baby accepted this..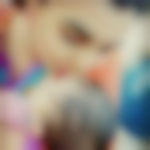 | Jun 18, 2016
my baby also doing the same. i had changed formula as well as tries avent but nothing changed. from 4-5 he isn't taking bottle while sleeping also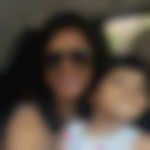 | Jun 18, 2016
Hi Niti, you can try giving bottle when he is going to sleep and also you can introduce bowl and spoon to feed milk i never used bottle.
More Similar Talks
Top Babycare Talks