Health
My kid feels sleepy in school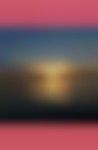 Created by

Updated on Oct 13, 2014
My son feels sleepy at school. He is 6 yrs old. He is not active like other kids of his age. Please help.
Kindly
Login
or
Register
to post a comment. | Oct 14, 2014
Hi Shambhavi, You need to observe his routine closely to see why this happens. Sometimes, children get into the habit of lazing around in the day and not tiring themselves out .This is turn does not give them sound sleep in the night? Is this the reason for his lack of energy? Are there any days when the problem is bigger than on others? Adjusting sleep cycle can take months, but he will eventually come around. 1) Switch off the TV, phone, Ipad etc atleast an hour before his bedtime. 2) Let him unwind and relax in a clean bedroom, free of clutter and gadgets. 3) Wake him up on time in the morning and take him out in the sun to get some refreshing air and sunlight into his body 4) do not let him sleep late into the evening from his afternoon siesta 5) if you think, he is weak also, get an haemoglobin test done to rule out anemia which also makes children lethargic. hope this helps. | Oct 14, 2014
Hi Shambhavi, focus on getting him a good night' sleep atleast of 8 hours. In the morning, give him a light refreshing breakfast such as freshly squeezed juice with a light sandwich. Avoid heavy meals. Once he is back from school, let him rest early in the afternoon and not sleep in till late in the evening. this will delay his bedtime. ALso, based on how much activity he has had in a day, decide on adjusting his sleep time. The days he is more tired, let him sleep more and on other days, he can sleep less. Follow his cues. | Oct 14, 2014
Hi Shambahvi, Is he having his share of sleep in a day? Ensure he sleeps on time every night and has uninterrupted sleep for atleast 8-9 hours at night. A good night's sleep is must for the child to feel refreshed in the morning. You may want to reduce his naptime in the day and take him away from gadgets before bedtime.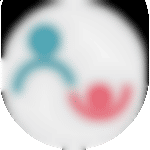 | Oct 13, 2014
Hi Shambhavi, Thank you for sharing your concern with us. We understand your concern. While you receive suggestions and inputs from fellow parents on parentune, in the meantime, here are some parent talk which deals with the concern area mentioned by you and may be of help- https://www.parentune.com/parent-talk/child-35yrs-gets-tiredsleepy-in-2-3hrs/586 AND https://www.parentune.com/parent-talk/feeling-sleepy/849
More Similar Talks