Education and Learning
My little girl is two now... sometimes she tries to hit me and gets aggressive. Hitting habit is something I never want in my child. Currently, she does this with me only but I am really scared if she develops this habit. Please let me know how can I impr Created by

Updated on Jul 29, 2013
Kindly
Login
or
Register
to post a comment. | Aug 08, 2013
Thank u all... ur suggestions really helped... she has reduced her habbit a lot now... | Jul 31, 2013
Hi..... deflect this habbit as soon as possible... as later it creates lots of problem. It has happened with my son... before 2yrs he was very good boy... whn we came back here in India... elder kids used to hit him... and he used to reply them back in same way... gradually he adopted this habbit... n trust me it too so long to made him understand. This human nature we adopt bad habbit very quickly and unable to give up easily. If the child start hitting everyone... kids stop playing n elders do not like such kid... n frequently get compalints from school and child feel negelcted n offended... it reflects on child behaviour n personality as well. I hv faced same with my son... its really tough to handle both.. child as well as society. Better donot develop this habbit. | Jul 29, 2013
Dear Shikha Garg , Hitting by such a small child is common because that comes naturally to them. By that I mean, Children are constantly learning behaviour from their surroundings. So, definitely check the role models for her as Shikha Batra has also suggested. Moreover, understand why she choose to hit - out of frustration, anger, or for fun. Some of the tips that you can try - 1) When she hits, tell her in affirmative tone that you don't approve of it by saying - mumma doesn't like it, no, that's bad way. 2) Tell her how she can express herself without hitting by doing role-plays with her - you can make her mum and you can play the child, It has worked well with my children 3) Lastly don't panic as children learns and unlearns very fast it's more to do with the approach and attitude of the parents which determines what the child picks while growing up. hope that helps :)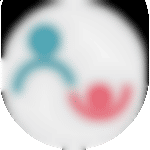 | Jul 29, 2013
Hi Shikha! Please read this blog. You may copy paste the URL. https://www.parentune.com/parent-blog/handling-aggression-in-children/198 | Jul 29, 2013
Hi Shikha! It is not surprising for kids to hit their parents but yes of course it is frustrating. It is advisable please look for role modes such as an older sibling, cousin, a cartoon character who is projected aggressive or anyone in near family whose behavior she could be imitating. it is suggested that every time she does this behavior every member in the family including parents should demotivate her from doing so n say it is BIG NO n not acceptable. N the role models should also be stopped from doing so at least in front of the child. U cud cook up stories where children who hit had to suffer, because they were not given gifts, were not taken out or allowed to play so that the child gets the message whatever she is doing is something wrong. At the age of 2 years it is sheer imitation without understanding wat she is doing.
More Similar Talks
Top Education and Learning Talks
+ Start a Talk
Top Education and Learning question
Top Education and Learning Blogs