Babycare
my son 1/4 months old his weight 7kg .i want to make his weight more.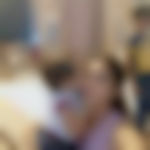 Created by Updated on Jul 12, 2017
which food can i give him for his stranth and weight?
Kindly
Login
or
Register
to post a comment. | Jul 14, 2017
for your child let her / his play with same group in mud that will really help | Jul 14, 2017
What to give in her lunch box on daily basis that makes her healthy as she is only 2. 8 months . | Jul 14, 2017
bananas ,dairy product,ragi ,egg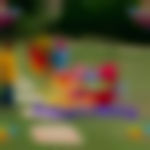 | Jul 14, 2017
100 gms Badam/Almonds 100 gms Pista 100 gms Cashew 1/2 tsp Saffron strands 1/2 teaspoon Turmeric Powder. (optional) 1. Dry Roast Badam, Pista and cashews. 2. In a pan heat the saffron strands till their colour turns little darker and switch off the gas. 3. Powder all the roasted ingredients together in a mixie. Add the turmeric at the last and give a spin. 4. Take care not to grind for a long time as the dry fruits will leave oil. 5. Don't expect a very dry powder. The powder will be little sticky to oily nature of the nuts. 6. Store them in a airtight container in the fridge. They can be stored for about 1 month. | Jul 14, 2017
hi vedika as ur son is 18 months old u can start weaning foods.... dnt worry abt milk as doctor said u can give him nan lo lac only 2 or 3 times a day bt concentrate more on rice dal.. etc... but not any reciepe made of milk... i. e Kheer sevai... etc... as he can't digest... now ...bt in future may be if doc suggest take advice of ur doctor.... | Jul 14, 2017
my baby is one year and two months old he is not like milk what i can do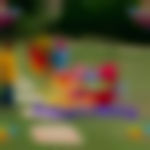 | Jul 14, 2017
bananas Noon is best time to eat. banana helps in digestion. | Jul 14, 2017
Yes I also want to know in rainy season what is the right time to give bananas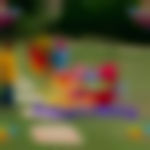 | Jul 14, 2017
soy beans, salmon fish, cherry's, brown rice,Red meat liver, olive oils, bananas,sweet corn, Eggs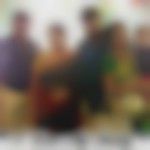 | Jul 14, 2017
my son is 2 and a half yr old.... he is a premature baby . he was only 800 gm when he was born..... now he is round 11kg +.... dont was to take food..... only plain rice,dry roti,biscuits,cake pastries all this thing he like but dont want to eat egg,fish,chicken, mutton, paneer any vegetables he will not eat..... need to gain his weight.... what shall i do.... plz suggest......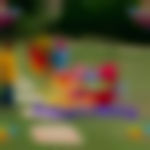 | Jul 14, 2017
Teach your children to eat and enjoy REAL FOOD.   Teach them healthy habits.   Teach them nutrition is the basis of good health.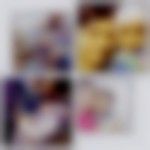 | Jul 14, 2017
hi.. my 18 months old boy.... doing potty every after meal. Doctor suggested to give him nan lo lac formula.. as he don't drink milk not digest to him. His weight is 8. 5 kg... | Jul 12, 2017
lf your child can digest no issue then... l also give my child a boiled egg everyday BUT after 1 and 1/2 hour after having upper layer of a roti, vegetables and a banana.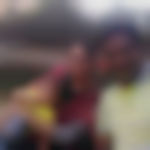 | Jul 12, 2017
thank u, another doubt my kid takes omlet in breakfast ,is banana good after omlet | Jul 12, 2017
My child's pediatrician advised me to give all kinds of fruits in the evening. However, sometimes l give a banana to my son in the breakfast along with upper layer of a roti and little bit vegetables.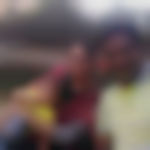 | Jul 12, 2017
what time is good for banana to kids | Jul 12, 2017
Hello Kavya, if your child is active and has a good appetite... please don't worry too much about his weight. However there are some food items that are good for gaining weight and those are 1) egg yolk 2) boiled potatoes and sweet potatoes 3) ragi 4)butter/ghee 5) ripe bananas 6) dry fruits. Please try to include these items in his diet chart keeping in mind his ability to digest.
More Similar Talks
Top Babycare Talks