Health
My son is 2 months old and Missed IPV1 Vaccination but OPV1 + Rota Vaires and penta1 (DTP+HEP-B+Hib) Vaccinated. Now can we vaccinate him IPV1 vaccination after 2 months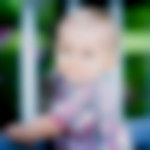 Created by Mohan Terli Updated on Feb 09, 2019
My son is the 2 month old now we are planning to Vaccinate IPV1 vaccination but the Public Health nurse saying that after 2 months we should not give IPV1 vaccinations and also they advised that it may cause some problems, He Vaccinated the follow Vaccinations - OPV1 + Rota Vaires and penta1 (DTP+HEP-B+Hib) before 2 months Please help and advice, Can we do the IPV1 vaccination after 2 months? if we missed is it any harm to my baby? Please advice the next courses of action which i need to take care my baby Health, Requesting you to respond soon and any chance to mail to terli. mohannaidu@gmail. com Thanks & Regards, Mohan.
Kindly
Login
or
Register
to post a comment. | Feb 09, 2019
I believe it can be given now ,however ur pediatrician would be able to guide u better on this.. | Feb 09, 2019
hi Mohan Terli ! All infants without contraindications should receive 3 doses of inactivated polio vaccine (abbreviation: IPV; trade name: Ipol®), given at least 4 weeks apart, with the first dose administered at a minimum of 6 weeks of age, routinely at 2, 4, and 6-18 months of age.  A fourth dose is recommended at 4-6 years of age, though this dose is not needed if the third dose was received after 4 years of age and at least 6 months after the second dose.
More Similar Talks