Babycare
My son is 3yrs old still he wants breast feeding... how can i stop him from breast feeding... Created by

Updated on Nov 03, 2015
Breast feeding
Kindly
Login
or
Register
to post a comment. | Nov 10, 2015
Hi Swetha.. it takes 7 yrs for a child to develop his immunity.. that is the reason nature has designed a mother's body to produce breastmilk for an average of 7 yrs after delivery.. unless u have any specific reasons to not breastfeed ur baby (health, returning to work, other commitments, exhaustion etc), please continue it as long as u can.. it's not just comfort food, it is what a child needs for optimal nutrition.. mothers' milk keep getting sweeter with every passing yr, the reason being an energetic toddler needs more glucose to function than a crawling baby.. weaning is a process that needs to be done slowly, taking as long as u can.. every yr, children's low immunity issues r on the rise, due to lots of factors like liviing in cities, using processed food, pollution etc. All this can be overcome to a great extent by breastfeeding ur baby.. atleast once or twice at night.. & rely on solids during the day.. cows milk is good, but it's only second to our own milk.. u can go thru this link for more details on this :- http://www.whale.to/a/extended_breastfeeding.html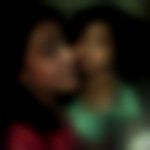 | Nov 09, 2015
My daughter is 1 year 10 months and I weened her a month ago. Neem oil worked really well, just don't apply it in front of the child keep a cotton ball dabbed in oil around at all times. Took us 3 nights of crying for 2 hours or so each. During the day it is comparatively easier. The child will refuse to feed on their own because of the taste. The crying is mostly manageable. It is a lot easier than it sounds. I was petrified by the thought of weening her. But go cold turkey. Good luck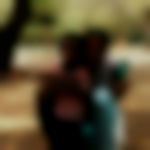 | Nov 06, 2015
Hi swetha,wht swati said s very correct. It's just comfort feed. first stop day time feed then stop night feed. apply neem oil in nipples before feed its bitter taste may stop him from feeding. he cry surely for few days but u should be strict in ur no. | Nov 04, 2015
Hi Swetha, after a point of time it is more comfort feed for the child than anything esle. so you will just need to be strict with him. a no means a no. and if he cries, don't stress. Children at this age understand manipulatiion every well and if you will strictly stop him, he will do so.
More Similar Talks
Top Babycare Talks