Education and Learning
my son is 9 yrs old .he takes a lot of time in memorising question-answers in subjects.... pls give tips how to make him learn quicky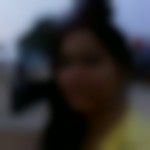 Created by

Updated on Jul 20, 2017
how to improve learning capacity.
Kindly
Login
or
Register
to post a comment. | Jul 27, 2017
Hi Binisha, memorizing the content from the textbooks may not be the right or effective way of learning. Have you heard this quote by Benjamin Franklin? "Tell me and I forget, Teach me and I may remember. involve me and I learn. " 1) Involve your child in exploration, discussion and to think. He will learn easily. What I do for my son is I start with questions. What do you already know about the topic? Can you find some connection with yourself? What do you observe? What do you not know? And so on... So when you pick up a topic say plant and animals.. Ask him what do you know about plants ? If he is not able to give any focused answer, ask him to take pictures of different plants from your backyard or park. Once you have enough variety and number, ask him to categorise them. He can categorise them based on the size of the plants or type of leaves, pattern of leaves or the way it grows (shrubs, creepers, parasitic etc).. let him do this by himself. Then ask on what basis he categorized, what does he observe.. once he tells you his findings, give him the list of types of plants and ask him if he can put the names for different groups. If he can't, help him name them (only few sample). Now shuffle the pictures and ask him to name each of them based on a particular attribute. After you are done with exploration, now read the content in the book and see if it makes sense. You can do similar activity for animals, clothing etc. For clothing collect clothes from your wardrobe. 2) While learning do not encourage him to focus only on questions and answers at the end of the lesson. Focus on concept as a whole so he will be able to answer any question about that concept. As far as possible do not isolate the concepts as different units. See if you can link 2 or more concepts . Not necessarily from same subject. Can be from different subjecs too. E. g link math concept with science. 3) You can use other resources too apart from his textbooks. There are some interesting non fiction books like young genius / little genius series to learn about the human body. They are a set of very interesting lift the flap books that makes learning interesting.. you can use videos too. You can print out some anatomy diagrams and make him mark the parts and color them. 4) there will be times when he has to memorize a list. A list of names, types, objects etc.. in that case try to use mnemonics. For e. g to remember the order of the planets based on the distance from the sun, use the phrase "My Very Excellent Mother Just Served Us Nachos". The first letter tells you the name of the planet i. e Mercury, Venus, earth, Mars, Jupiter, Saturn, Uranus,Neptune. Earlier it used to "My Very Excellent Mother Just Served Us Nine Pizza" as Pluto was also considered a planet. (Not anymore as it's called a dwarf planet now). So it's easy to remember. 5) Learning by doing makes the information to get stored in long term memory. Lets take the same example of planets. You can make him order the planets based on the size. Now he can use play dough and make the planets using the appropriate color of the planet. If there is any specific feature about a planet, he can add that feature in them. Example the great red spot in Jupiter, the ring around Saturn, Neptune and Uranus. In short start with questioning, find out the unknown, observe, gather data, analyse, record the finding and at last read.. hope this helps | Jul 27, 2017
hi Varsha Nimjhe! reduce his intake of carbohydrates and junk food, refined flour based dishes. replace cereals with whole grain cereals such as multi grain, iron fortified grains etc.. give him toned milk instead of whole milk. add fresh fruits and vegetable to his diet. make sure he has an overall moderate activity pattern and not just on days he goes for coaching. hope this helps! | Jul 27, 2017
hi Preety Nag! his weight is okay for his age. u could get his iron levels checked . also give him rich source of iron such as egg,meat , pulses, fruits such as pomegranate, ctirus fruits which help in absorption of iron, beans nuts , dry fruits etc.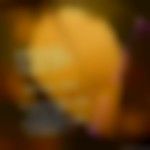 | Jul 21, 2017
my son looks very thin. his face is very small, his weight us around 21kg. he is 7 1/2 yes old. he gets tired quickly. is his weight OK .pls adv | Jul 21, 2017
hi my son is 9 yrs 8 mnths .His weight is 38 kg .He is active ,goes for cricket coaching bt his wt is on higher side .what to do?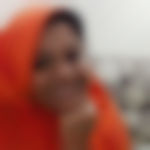 | Jul 20, 2017
Hi Binisha Can you send his Handwriting sample to me ? I could be able to help you out , my email ID is faridahbharmal@gmail. com | Jul 20, 2017
hi Binisha Gt! make sure he is not rote memorizing but is actually thorough with the chapter. make him read the chapter again and again . underline important points . make him attempt questions at the back and when he is thorough give him timed test papers with multiple choice questions, fill in the blanks , short and long answers.. correct it immediately and make him do corrections. Binisha more the practice better the performance. make him revise after every few days so that he doesnt forget. hope this helps!
More Similar Talks
Top Education and Learning Talks
+ Start a Talk
Top Education and Learning question
Top Education and Learning Blogs