Parenting
My son started lying Created by Updated on Mar 15, 2016
Hi All, my son started lying on almost everything. Pls advise.
Kindly
Login
or
Register
to post a comment.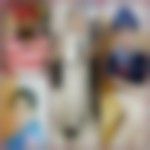 | Jul 13, 2016
same problem with me | Mar 15, 2016
Thanks Shikha for valuable suggestion... I will try to follow them.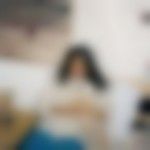 | Mar 15, 2016
Beautifully responded Shikha | Mar 15, 2016
Hi Arti! By the age of 6 child becomes smart enough to understand the accepted norms and rules of the house. He is a child after all so he can't control his desires and on the other hand doesn't want to hurt his parents by breaking rules. So the easy way out which allows him to do what he wants to and on the other hand doesn't hurt his parents too is to tell lies. If they(parents /teachers) don't get to know only what he has done, they won't feel bad. But the child doesn't realize that parents can find out the truth. He lives in just that moment and does what seems appropriate to him then. It is advisable to adopt following methods : 1. Let your child know lying is even worse than breaking rules. 2. Don't overreact when he tells u the truth. 3. Sometimes relax the rules. 4. Make yourself approachable so that he can come and discuss with you anything and share his heart out. 5. If u don't agree with what he says/wants/ likes to do just don't immediately snap at him. Tell him other options and if he would like to go by any of those. 6. Appreciate him and at times reward him when he tells u the truth. 7. Read out stories where moral of the story is lying is bad or honesty is the beSt policy. 8. Even when u get to know he has lied to u, don't embarrass him or punish him and ask him how he would like to compensate for this lies or make things back in order. For ex_ if he tells u that he didn't get copy back from school just because he is fearful that u will find out his mistakes and scold him for the same. assure him you will not say anything to him,after seeing his notebooks. He has to feel sorry for his lies by doing correction work at home. Arti kids learn by doing mistakes so don't overreact when he does some. Mistakes can be corrected but habit dies hard. so if he gets into the habit of lying, you will find it difficult to correct him. Hope u agree with me! | Mar 15, 2016
Hi AM! I can understand the frustration parents feel when children start lying. But while browsing through the Parentune site I came across the blog -- When Do children learn lying is an option -- Maybe you should check that out.
More Similar Talks
Top Parenting Talks