Education and Learning
My son who is 31/2yrs old is a little shy in his class.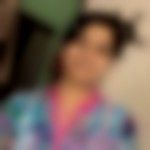 Created by

Updated on Jan 15, 2015
My son who is 31/2 yrs old is a little shy in his playgroup,according to his teacher he is very moody,at times he is very enthusiastic & at times he doesnt respond at all. But while he is at home he is quite extrovert and recides his poems & does all his oral work like saying A-Z or 1-10 and so on. I am trying to put him in a formal school as his age is apt for it,but am very confused coz unlike playschool there will be lot many students in his new class. Shall i drop the idea of putting him in a formal school this year and let him go to the playschool for another year. Help?
Kindly
Login
or
Register
to post a comment. | Aug 15, 2015
Hi Pooja Shukla! I can understand what u could be going through. This is one situation where one can be at one's wit's end. I would advise u to be patient, not to scold the child as this is something he is not doing intentionally. U need to help each other to make him potty trained. Try out following things by beginning practice at home. In few days he would get trained : 1. Tell yrself no matter what u will stay calm and not let yr worry get passed on to the child. 2. Get rid of diapers at all. I know accidents would happen. Be prepared for it. 3. Buy him his favorite cartoon character potty chair. 4. Buy him his favorite character pants. Tell him if he would do in it, it will get soiled. His favorite character would not like it and won't be his friend anymore. 5. Read out books on the same with him. 6. Reward him for trying by giving him a smiley or his favorite food .this will motivate him to conform to instructions. 7. Once training at home is Complete take it to the next level. Tell teacher to work on making him open up. Parise him /reward him / appreciate him. The child would slowly communicate to teacher, his needs , his demands. Request teacher to give him a smiley on his hand or praise him. At home continue telling him teacher loves him a lot and he can share the urge to use washroom with the teacher. She would reward him. This can take time, even few months. So u need to work together with school teacher. I am sure u will get over this phase with yr patience and perseverance.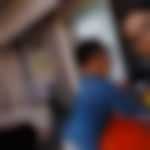 | Aug 14, 2015
Hi shikha batra actually my son is also of same age completed 3 year is very shy and he dnt talk in nursery school and some time he do potty on his pant due to this how could communicate him | Jan 19, 2015
Thanks so much Manu! I would be really happy if my suggestions are of help to proparents. I appreciate your kind words!! | Jan 19, 2015
I would like to appreciate Shikha in understanding child behaviour. All solution suggested by you are wonderful. U rock shikha:)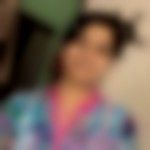 | Jan 19, 2015
Thanx Shikha,i really hope your suggestions will work for my child. | Jan 17, 2015
Hi Megha ! Thanks for answering my questions. Well I believe he is a shy child and is not comfortable in a group setting. It is advisable to take following steps. 1. As per child's interest u cud make him join any activity group after school say dance/taekeando/skating etc. This will make him feel confident in a group setting where the activity is of his choice. 2. As far oration is concerned u cud as advised earlier buy him a mike and motivate him to speak on it.. take turns and make him practice everyday. praise him for being able to do so. Take family members support and ask them to motivate and praise him too. be patient while he is speaking. 3. To practice colours and alphabets, teach him in a play way manner. Teach one color at a time till he has grasped it. Ask him to give that particular color toy, utensil, or cloth or Separate beads of that color. THe more the practice the better he will b able to perform. 4. To make him comfortable with friends, u could Call his friends home on his birthday or on other ocasions. Or you could make him mingle with friends who stay nearby. Once he is comfortable with friends he would enjoy the group setting. 5. do not make him take off from school often as this results in loosing connect with the group and school activities too and thereby loosing interest. 6. The more a child sees his parents skeptical about something relating to him the more will be loss of confidence in himself. Rest assured he will overcome all his weak points. As far as ur query regarding his joining of school is concerned, go ahead with it. Take him along to school. involve him in buying books,uniform etc. show him the school building, playground. Make him familiar with suroundings once his admission is finalized. Believe in yrself and have faith in your child he will soon come out of his shell with patience,perseverance practice and praise. Hope this helps.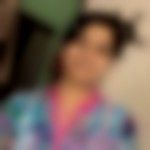 | Jan 17, 2015
Hi Shikha its been 9 months since my son has started going to playschool. He did not like going to school during his early days but now he has kindoff got used to it,although before going at least once he mentions that he does not want to go. Whereas once he sits in his school van he starts talking with his friends & also when he returns home he is very cheerful & excited. He does use washroom on his own,eats his food himself answers basic ques about himself quite well,its only when his teacher asks him any ques related to his studies like name of the colours & alphabets name he keeps forgetting. He mingles with his agemates but when he goes to a birthday party he never gets down of my lap,and he keeps insisting of going back to home. Teachers say that he is doing quite well only he is a little slow in his orals. Is it okay if i put him to school next year & continue with his playschool for now? | Jan 16, 2015
Hi Again! Megha before I answer u r question , I would like to know few things about yr child. 1. for how long has he been to playschool? 2. Is he reluctant to go to school in the morning or he gets ready happily? 3. How is he when he comes back from playschool ( cheerful/ crying/ cranky)? 4. is he able to do other things appropriate for his age without adult's intervention ( using washroom, having food, answer basic questions about self)? 6. Is he able to mingle with agemates? 7. What teachers have to say about him? The answers to above mentioned q'so may be not yes for all but will still help us to understand the areas we need to work on and decide our future course of action.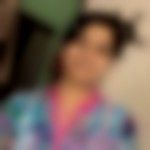 | Jan 16, 2015
Shikha thanx for your suggestions,i will surely try these ideas. Hope it will work,but i'm still confused whether to put him in a formal school or to continue with his playschool& put him in a formal school next year? | Jan 15, 2015
Hi Megha! Children At this age are barely out of mother's lap. they are sent to a new setting with unknown faces. They are already trying to come to terms with separation anxiety and facing stranger anxiety too. There are also expectations from a child to perform in front of his/her age mates and teachers. Some children adjust very quickly while others take time. It is advisable to focus on the part child is comfortable with at school. Say playing on swings,balls, toys etc. talk about it "DID u have fun today while playing?" Remind him of things he likes and is good at. Appreciate him for his work. When u see the confidence is building up motivate him to do the part he is not so good at. for example speaking in front of others. U could buy a mike at home and ask the child to recite poems with a mike in his hand. appreciate him by saying"yes, u r doing so well", patting his back. Let's try doing it this way". Appreciation, motivation and perseverance will all play a positive rolé in boosting his self confidence. U cud request family members to get together and he cud recite his poem in front of them. I am sure all these steps will help him come out of his shell soon.
More Similar Talks
Top Education and Learning Talks
+ Start a Talk
Top Education and Learning question
Top Education and Learning Blogs