Health
my strange behaviour n depression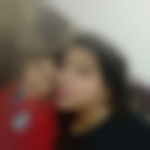 Created by Updated on Jul 09, 2017
it's been 10 months I left job n m at home with baby to take care of him. but I don't know what's wrong with me. m so short tempered now. I feel like ignored n avoid from Husbnd side. I feel very much lonely. 10 months is a long long time being at home. no hangouts no frndz meet no good clothes as at home used to wear nightwears only. feeling dull n low. what to do I don't know. m worried for me n baby because I m not doing well care of baby also.
Kindly
Login
or
Register
to post a comment. | Jul 09, 2017
hi Bindass Megha! what u r feeling are signs of postpartum depression, which are quite normal and hormones have a big role to play in this. consider this, in a span of around 10 months a woman's life changes and goes for a toss. she has another being to take care of, from his feeding to every lil bit of his life is being taken care by the mother. so such thoughts are inevitable and she thinks she is not taking good care of her baby. Megha u can take a break by going to your friend's house with your baby, or call her here. or u can catch up what u missed on phone when your lil one is sleeping . delegate your baby's responsibility to your hubby and for an hour or so when the baby has been fed ,call a masseur home . have a relaxing pedicure, manicure and other massages. also u could plan a candle light dinner with your hubby at home itself. after consulting your doc , begin with light excercises,yoga etc.. which would make u relax and feel better. believe u me your hubby would be the happiest person to c u cheerful . this happiness would be transferred to the baby, as a happy mother can bring up a healthy cheerful baby. '. According to me , u r the most beautiful lady dear as u have helped nature to give life to another being. tell yourself every morning by looking into the mirror" I look gorgeous and I love myself"! tkcare dear! sending loads of hugs your way!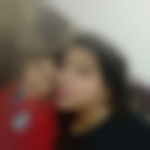 | Jul 09, 2017
Thank u so much Shikha for giving me such a great ideas to cheer my self. really it's a tough time for me. my husband also not understand the problem he sent me at my mom's place for a month but there also the problem was same. even now I m getting thoughts like he Don't care for me or not interested in me. it's awwww thoughts | Jul 09, 2017
Always a pleasure dear. if u have any doubts in your mind , have a discussion with your hubby but please make sure u r not blaming him but simply discussing your apprehensions. try and make Megha ,BINDAAS again and rekindle your relationship, he will not be able to ignore u for long!
More Similar Talks
Top Health Talks