Food and Nutrition
My toddler happy with only milk and don't want to eat food Created by

Updated on Feb 26, 2013
Hi All, My 20 months old doughter is not liking to eat anything. I tried various options from sweet, salty, spicy range... almost everything(Oats, Poha, Paratha, upma, kheer, Musli, dal rice and many things). I also tried cheking if she likes some junk like chips, maggi, choclates. But she is happy with only milk from her milk bottle. Whenever she is hungry she keeps on demanding milk. And till the time I dont give it to her, she keeps crying for the same. I tried giving her normal food at this times, or when she is playing, or while showing her something of her interest. But she just spits out everything and ask for milk. I tried making fruit shake so that atleast with milk some fruits will go inside, but she immediatly understands diffrence in taste and denie to have it. I tried stopping her habbit of milk bottle, but unsuccessful in that also... I am really worried about her health and nutritional needs at this age. Need your sugestions about how can I develope her interest in other food rather than only milk....
Kindly
Login
or
Register
to post a comment. | Jun 30, 2015
Hi Sneha let me know how you managed as my 1. 8yrs daughter wo t eat. All she asks is my breasmilk and would cry and cry until I give her. She eats like a bird with only few spoons and stops. I tried everything. She doesn't like rice deal n roti.. simple stuff I make. All she liked is sweet Luke kheer, psn cake etc. But I can't give her always as she needs to eat vegetables too. Pls suggest how you did. She runs away during lunch n dinner time. | Mar 04, 2013
Thanks Tanuja.. I think this should work.. :)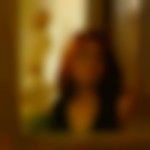 | Feb 28, 2013
Dear Sneha, Firstly, let me make you feel a little better by saying that you're not alone in this. There are thousands of mommies facing this issue everyday, but finally the fussy eaters always come around sooner or later. I totally concur with Bhavna who has rightly advised you to stop milk for a day. This generally works due to hunger pangs leading to surrender. Alternately, you could try a couple of other things too, like: a) Reduce her milk by half. While she is 'manageably' hungry & doesn't scare you by her heart-wrenching crying, sit her down at the table when you're eating too. Place a plate in front of her with interesting & colourful range of foods like boiled carrot sticks, cheese balls, boiled peas, banana, pasta, etc. Don't pay any attention to her at all. Just keep eating. Don't force her to eat, in fact don't say anything to her. This may just work as it has worked for many parents. b)Offer calorie-dense food when you deny/reduce her milk, even if she eats only 2-3 tbsp/bites of these on and off. These little meals would keep her energized for long. You could try healthy high calorie foods such as:- i) Pasta with cheese, ii) egg/potato/cheese parantha made with a little ghee, iii) cheese balls, iv) cheese & paneer sandwich bits, v) fruit smoothie especially made of banana, vi) boiled & mashed potato with melted cheese on it, vii) boiled sweet potato with a little butter, viii) scrambled egg with added milk/fresh malai, ix) sandwich bits with peanut butter, x) boiled potato with hummus dip, xi) dal-roti mash, xii) fruit yogurt made of full-fat milk, xiii) full-fat milk based puddings like rice kheer/fruit custard/vermicelli kheer etc. All the best! | Feb 28, 2013
Trying giving food items that she cat on her own like carrot pieces, cheese cubes, chapati roll | Feb 27, 2013
Thanks Bhavna! I will try to implement as you suggested... :) | Feb 26, 2013
Dear Sneha, you do have a reason to be worried, at 20 months your child ideally should eat almost all the food groups and also the food cooked normally at home. The only way to break the habit is to really change the schedule for your child. You may need to toughen yourself up a bit. The reason a child may not want to eat any kind of food is simply because it is easier to drink a glass of milk. To make the drastic change happen just stop milk for a day or two. Try to keep it out of her sight and when your child asks for milk you could even say that, "there is no milk in the house" or the milkman did not come today so we have no milk".... once she knows there is no way out and she gets hungry give her simple food like rice and daal that is also easy to go down. She may just come around to eating food and slowly you could introduce other stuff as well. Do let us know how things turn around for you. If you dont do something about this now , it is likely that this will escalate as your child grows impacting her health as well. take care.
More Similar Talks
Top Food and Nutrition Talks
+ Start a Talk
Top Food and Nutrition question
Top Food and Nutrition Blogs