Babycare
My toddler hardly has any hair on her head. Created by Updated on Oct 20, 2012
Hi All, My baby girl is 13 months and she is almost bald. She has very less hair on her head , She is otherwise healthy and growing at a steady pace. I was waiting all this while thinking that she'll grow some hair and the hair thickness would improve over time but this has not happened. Please suggest what I shoud do.
Kindly
Login
or
Register
to post a comment. | Apr 03, 2013
u can use almond oil.. it is the best.. i hv seen my niece.. she doent have gud hair quality and gud hair dense hair... after using almond oil... can c a lot of difference.. but try to use in cool days.. as it is very hot.. u can from aug-mar... | Oct 25, 2012
@ Radhika Do we get Moroccon oil in India? I'm in Delhi do you know of any place in Delhi which stocks it? Secondly did u consult any doctor before using it for your daughter ...I don't think its meant for such small babies. | Oct 25, 2012
hey krishna, i know of a baby who had scarce hair and after the third time her hair were shaved off ... she got a full head of hair ...i think with time it will get better... | Oct 24, 2012
Dear try Moroccon oil. Even that seems to be working for my daughter. As dr. Vaneet said it could be genetic. It can be improved with Proper diet I suppose. | Oct 24, 2012
Thank you for your response Dr. vaneet, There is no patchy hair loss ..rather there is no hair loss; the hair growth is scarce ...she was born with very little hair and ever since it has been like this and now she is 13 months old. Would you suggest taking her to a doctor for this ...or should I wait for some more time. It doesn't seem to be a hereditary problem because me and my husband have pretty thick hair. | Oct 24, 2012
Thank you for your comments .... @ Radhika Her 'mundan' is alreday done but it hasn't made any difference...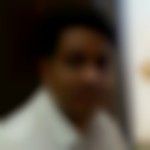 | Oct 23, 2012
Hi Krishna, We can't do anything for hair growth and hair density as it is familial. Shaving off hair for good growth is a myth. Hair cells and follicles remain the same. I believe with time the growth will get better for this kid. There are hormonal issues as well. If there is a patchy loss of hair then you should consult a dermatologist. | Oct 20, 2012
Hi, my daughter had a similar problem till the age of 3 yrs. Then finally I did what is traditionally done since ages. I shaved off her hair with a New Steel Shaver. It's been 10 months now and I see visible difference in her hair growth. :)
More Similar Talks
Top Babycare Talks