Parenting
nap time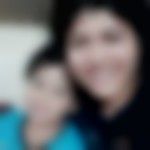 Created by Updated on Jan 23, 2017
hi my 2 year old had the best routine wake up at 9-9. 30, milk,bf,play time,lunch,milk and then nap at 3 sleeps for good 2-3 hrs ....but now a days he doesn't want to take his nap. is it ok if he is not sleeping in the afternoon.... I mean it's very difficult now to make him sleep in the afternoon. I use to get some free time but fine if he refuses to sleep can't help it.... but is it ok for him to be awake all day ??
Kindly
Login
or
Register
to post a comment. | Jan 26, 2017
hi manshi after long time haan. don't worry abt ram mansi their slerping patterns changes as they grow but still u have to mk change eith his morn n as p at least by 7. 30 to 8 is gd tym because if he wskes up at 9 or 9. 30 then by 10 or 10. 30 only he ll hv his brkf n lunch ll be obviously late by 2 n by 3 or 4 s not ptoper time to go for sleep. . so just try to change the pattern if he wakes up esrly then by 2 or 2. 30 he ll feel sleepy n till 4 or by 5 he ll get up.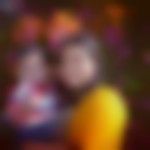 | Jan 24, 2017
hi mansi.. my son sleeps aftr his bf. wakes up for lunch. he is a fussy eatr. evning i took him to walk bt im only walking he wont. dont worry for ur child routine wl change like dey growing. my son is not dat much active. with othr kids he wont play much. he hesitate to go with other peple. he wants me al t tym with him. im afraid how do i snt to school. i hop evryting wl change soon. | Jan 23, 2017
hii Mansi .. m going through d same as u r .. earlier c used to sleep for at least 2 hrs during day but nowadays refuses n i cant force .. i dont think there is any harm if they r sleeping properly during night n if they r active n healthy ..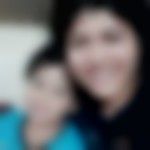 | Jan 23, 2017
n ya he is a hyper active kid just can't sit for a min at one place whole day my house looks like a jungle toys toys every where....
More Similar Talks
Top Parenting Talks