Health and Wellness
Natal teeth Created by
Updated on Jan 10, 2013
My son is 1 year 4 months old. He had lower two incisor teeth at birth(Natal Teeth) which was removed by Dentist thinking it might cause problem in breastfeeding. Around 9th month or so he started teething. The same lower 2 incisors(which was removed earlier) started appearing. But, once it had emerged a bit, they just broke. Now, he has upper 4 incisors, 2 upper premolars and lower canine teeth. Lower 4 incisors are not showing any signs of emerging. Did anyone had similar situation with your kid? Looking for expert suggestion on this.
Kindly
Login
or
Register
to post a comment.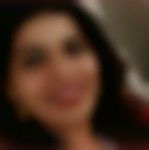 | Jan 11, 2013
Hi Ashwini that's great ,you have an appointment. the ideal course is a clinical examination and an X-ray to confirm the position of the teeth. In all probabilities they would be there.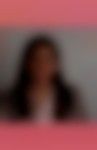 | Jan 11, 2013
Hi Ashwini, my 6 month old also started teething, and on asking my pediatrician, he suggested to see a dentist specializing in baby tooth care... Pediatric Dentist | Jan 10, 2013
Thanks Anurima. I managed to grab an appointment with a Dentist for this Saturday :) | Jan 10, 2013
Hi Ashwini. The first set of teeth to normally appear are the lower incisors. However, it is not a must and many babies have the upper incisors show up before the lower ones. But considering you son's history of being born with teeth, which were removed and broke when they re-appeared, you may want to speak to a dentist. He or she will be in the best position to tell you the solution and if there is something to worry about and on further course of action. Good luck.
+ START A PARENT TALK
Top Health and Wellness Talks
Top Health and Wellness Blogs
Top Health and Wellness Questions