Parenting
Naughty Kiddo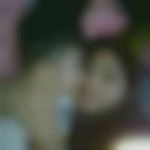 Created by

Updated on Jan 19, 2013
My Kiddo is 1 Yr and 2 Months. My concern is, he's very naughty. Altough I love naughty kids :) but to some extent. We feel embarrased when we goto public places and he hurts kids around him. He does the same with us at home also. When we try to scold him for this wrong act he'll give a cute smile and hugs us around. He's not aggressive, rather he doesn't know the difference between right and wrong. Please suggest how can we teach him this difference.
Kindly
Login
or
Register
to post a comment.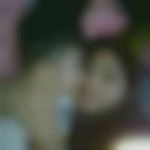 | Jan 21, 2013
Thanks Bhavna. It helps. | Jan 21, 2013
Dear Sakshi, when one looks up the meaning of the word " Naughty" - it means someone who is disrespectful and disobedient; I am not sure if one can classify a child this young as naughty , your child may be an energetic and enthusiastic and at this tender age he will definitely not know the implications of his actions. Infants as old as 6 months can understand the concept of " NO" and by 1 years they can also understand "WANT" and "NEED". The two things that may work with your child is DISTRACTION and MAINTAINING YOUR STAND. When he tries to be cute ( as he will and he is :-)) just be firm and continue to be aloof. This will send out the message that you are not happy or that you disapprove. Believe me a child at this age is capable of interpreting your tone ( if it is happy or sad or disapproving) You could also distract him when you suspect that he is about to go off the handle. children at this age get distracted very easily. Lastly , he is after all a year old only, it is always better to start disciplining a child at an early age but 1 year is still too soon. At this time your child may not understand consequence or long conversations but can definitely understand your expressions. Your calm and serene expression will make him calm and want to listen to you . Continue to love and pamper your child as that is all that they want and deserve.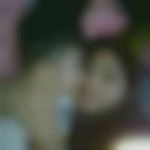 | Jan 21, 2013
Hey Guys, I think i used the wrong word 'Scold'. I just meant stopping him from doing the wrong thing. By the way he understands meaning of "NO" since past 4-5 months :). We love and pamper our baby a lot, after all he's our 1st baby. Anyways, thanks for your suggestions, these may help me in coming future when he grows :) | Jan 20, 2013
Hi Sakshi. I complete agree with Payal on this. Scolding your son will not help. In addition to what Payal has written above, may I add one thing. To make a trip to public places less stressful for both of you, you may talk to him before you leave home. You may explain in simple words what you expect from him with regards to his behaviour when away from home. Be gentle and make sure he gets the message across. When outside, if you feel that he is trying to do his usual tricks, then you may take him to a corner and remind him of what you spoke about at home before leaving. One trick which always helps children listen with all their attention is when you talk to them sitting or kneeling down and making eye contact. Kneeling down and making sure your son is looking at you when talking about things you expect from him, is sure to get his attention. Scolding him may just make things worse as he will pick up on your stress and get stressed himself. Good luck :) | Jan 20, 2013
Hi Sakshi, heart rending :). Actually it might not be so easy to teach a 1 year old kid right and wrong. You might have to wait some more time for that. They also perhaps will not understand the meaning of "no". The best way might be to start having gentle discussions at this age instead of scolding. A scolding might be making him more adamant. First excuse yourself, take your child away from the situation. Have a talk with him and then hug him and kiss him. One thing that worked for me- every time a session went by without my child throwing a tantrum (maybe an evening party or a social gathering) I would tell her how good a girl she has been. She wanted the kisses more than she feared my anger.
More Similar Talks
Top Parenting Talks