Babycare
Health
Nebulization for infants and kids Created by

Updated on Mar 14, 2013
I have found that it has become a common practice to get Nebulization as prescription for bad cold in infants. I am mother of two kids one 6 year old daughter and the other one is a 7 month old boy. 6 years ago when my daughter had severe cold the only medicine given to her was Sinarest and if it was really bad then an anti biotic of Taxim-O, but these the moment it is severe cold the suggestion is nebulization. Have you as other parents observed the same thing? Is nebulization a good thing? Why was it not done earlier? Why is it so frequently prescribed these days?
Kindly
Login
or
Register
to post a comment.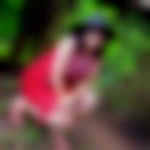 | Aug 22, 2017
This is an interesting read on Nebulisation - covering expert answers. https://www.parentune.com/parent-blog/nebulisation-for-babies/491 | Jul 21, 2015
Once if we nebulize child do they get addicted to it because my child has cold and cough for about one and half months neighter home remedy nor doctors medicines are curing her.. please help me | Oct 09, 2013
thanks for sharing ur views bhavna, very helpful, as this is the season for cold and cough in children. | Oct 01, 2013
Hi Bhavana, My 3. 5 year old daughter also suffers a lot from cough n runny nose and I nebulise her. I give her tulsi with honey in the morning also along with homeopathy but at times all this also fails.. thus nebulization is the only way for me as of now. However can you tell me where can I get this ayurvedic churan called " Sitopaladi "... and when what is the dosage? I have tried many home remedies but at time they work but many times they don't.. so want to try this churna. Would get it right away coz my baby is again sick due to the change in weatherr Thanks a lot in advance :) | Mar 14, 2013
Hi Pradeepa, I think we should trust our Pediatrician's advice on nebulization. I have a 1 and half year old boy. He was nebulized several times when he was 1 year old, but he caught very severe cold and cough that time(poor baby was in ICU on his first birthday :( ). Even after coming back to home his chest was still blocked for some time. One thing that his grand mother advised was to paste egg yolk on paper and place this on his chest during the night. Next day my son was quite relieved. I don't know if this was coincidence, but I will certainly advise this as there can't be any side effects of this. | Mar 14, 2013
hey Pradeepa , i have a 6 year old daughter and she went through many rounds of nebulisation when she was 2 years old. Though our pediatrician suggested it after trying many rounds of medicines.. i dont disagree that it is super effective and fuss free but after 6 - 8 months of off and on nebulizations i realised that she just kept getting the cough and cold now and again and it had become like a vicious cycle. Then i tried to find the reasons why she would get both cough and cold so often . These were namely; a) change in weather b) change in moisture ( like rains and fog) and lastly due to lack of immunity . Though the process was lengthy but i decided to tackel it with home remedies... which included steam inhalation atleast 2-3 times in a day when she had a cough ( i sat with her in the bathroom and read stories ) , putting a drop of eucalyptus oil on her pillow when she slept, constantly giving her tulsi water ( once every day ) and made a concoction something similar to what neetu has suggested but i would add a bit of jaggery ( gur ) to the solution while it was boiling ( gur is a great decongestant and helps to take the mucus out). Now she is 6 and a half and i have not nebulised her in the past 3 and a half years.. And i also found an ayurvedic churan called " Sitopaladi " - this is given with honey and it is super effective( i only give this now to her and two doses of it and the cough is gone).... I completely get why it got you thinking ... at the end of the day i feel if it can be dealt with natural things then why not.... Hope it helps you get a bit of clarity .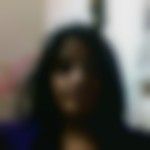 | Mar 14, 2013
in todays time if you want we have Honitus as ready made syrup with hese herbal properties.... check it out can be given to new born..... | Mar 14, 2013
I have tried this concoction and it has worked - boil water with few tulsi leaves, a bit of ginger, some black pepper seeds, a stick of dalchini (cinnamon). Boil it until it reduces to half. My child is a preteen and giving small servings about twice a day helped. For your little one, you may want to dilute a strong concoction by adding some water, so that it does not upset his tummy. You can add honey / sugar to make it taste better. | Mar 14, 2013
can you share some home remedies for severe cold and cough for infants? | Mar 14, 2013
Hi Pradeepa, my six year old niece has been nebulized often. In fact they now keep a nebulizer at home to avoid the inconvenience of visiting a clinic every time. You are right in saying that nebulization is prescribed more often these days for severe cold and cough. This is because this device helps medicine reach the lungs faster in the form of mist. The thing is, if we have to give allopathic medicine for severe cold, a nebulizer may help to ease the child's discomfort faster. And once the cough n cold gets milder, many mums I know prefer to use home remedies..
More Similar Talks