Health
Nebulizers are safe or not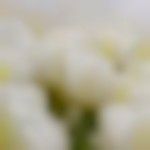 Created by

Updated on Jan 13, 2015
Hi Fellow parents, Are nebulizers safe for children .please share when and how much should be the frequency. Thanks for help.
Kindly
Login
or
Register
to post a comment.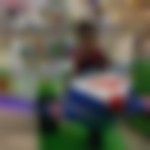 | Sep 12, 2017
Hi all.... nebulizer should be given when a child is continuously coughing and suffering with flum. I give my son nebulizer I feel very much satisfied when I use it,.... even he get relaxed.... side effects is that don't use it very often . | Feb 18, 2015
My daughter is 10 now and the frequency of nebulisation has reduced compared to earlier, I don know how far it is safe but it is a boon while breathlessness to my daughter. I give her some Ayurvedic tulsi tablets regularly to avoid flem formation. | Jan 26, 2015
Just want to knw is it safe.. becoz I ve give it to my daughter very often | Jan 22, 2015
Hi Rajni is ur son completely fine now? Asking thus as my son is allergic to dust n climate change. Hence he needs nebulization often .. I've also started homeopathy with him which is showing positive result | Jan 19, 2015
hii My son was also on nebulizer. My son's pediatrician recommended it and said its as safe as paracetamol. we gave him homopathy course also. Now he got rid of those nebulizers | Jan 19, 2015
I would suggest to have a immunity homopathy course... i have seen and heard many cases of cough n cold.... and nabuliser... its main root cause is dust and pollution. Nabuliser is temporary solution.... wont work for longer run. | Jan 13, 2015
Hi Pehu. I had initially tried nebulising my son when he was one and half years old. Even I was told that it's not good for longer period of time coz it has its side effects. What I am doing to get rid of the cold and cough problem is that there is this steam machine that you get. The portable one. Put a bit of vicks in that. The steam coming from it will help clear the throat and the nose. It's a simple home remedy that helps clearing cold and cough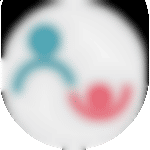 | Jan 13, 2015
Hi Pehu. You may also refer to a earlier parent talk - https://www.parentune.com/parent-talk/nebulizer-experience/1429
More Similar Talks
Top Health Talks