Parenting
Need Advice BADLY Plz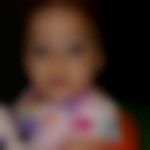 Created by Updated on Jun 11, 2017
I have temporary custody of my husbands cousins 5 month old baby... who is also a twin. the mom dosnt want her.. says she can't bond w/her. I love her like she is my own. the mom won't even buy her formula or diapers. my question is how can I create a strong bond with baby to let her know she is loved and wanted? (Side question) she crys a lot and at times is unable to be soothed. any ideas? and how much is being separated from her twin sister going to affect her?.
Kindly
Login
or
Register
to post a comment. | Jun 12, 2017
Hi stacy... Just observe her.. And try read her by Her facial n body expressions.. At 5 months baby only kniw language of soothing loving touch ..Empathetic,compassionate,full of love voice,and above all they catch energies.. So be the best YOU when you are with her. Stay calm, positive,Confident, compassionate n loving.. Never let any negativity stay up in ur mind even for a second.. If you try to soothe her with this mind set,she will automatically connect n respond back amazingly. Thats how your communication Can help.. As for herself,for basic needs like feeding,urinating or anything troubling her, Say colic,she only know to convey it by crying.. So along with soothing her in most loving manner,u can observe her physical symtoms that might help you better understand her situation. No Woman is a mother de novo,its the baby who makes her one!doesnt matter if she isnt related to you biologically,but if you are patiently and lovingly willing to learn and be her mother,,she will teach you how to be!Just love her sweetheart with all ur being. be willing to try little harder for this amazing journey of motherhood coming ur way! Take care | Jun 12, 2017
hi Stacy! I have no idea about the psychological condition of the mother , and what is it that makes her not be able to connect with her child. as far as baby is concerned I believe, if u r able to pacify and soothe her , satisfy her basic needs, u'll be soon able to replace her mother . i am sure in no time she would forget her biological mother. please make sure u connect well with her and understand what she needs. she would be able to communicate her needs at this stage only through crying. as far as separating twins is concerned, can't say for sure as they have spent 9 months together in their mother's womb and adjusted with each other , what impact it would have on both of them is difficult to say. Stacy God has given u this opportunity , consider her a blessing. take good care of her!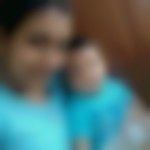 | Jun 11, 2017
It will take tym but soon she will get attached to u... As u take care of her.. Hold her in arms.. Be arround her most of tym.. She strt to feel as family for u soon.. Dnt worry..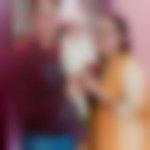 | Jun 11, 2017
jzt tke cre of her... u will automatically be attached to hr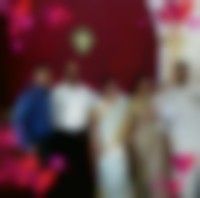 | Jun 11, 2017
What kind of a mother is she.... The one who takes care of the baby ...it automatically gets attached to dat person....
More Similar Talks
Top Parenting Talks