Parenting
Need all of your valuable advice Created by Updated on May 28, 2013
Dear Friends, My daughter is 2 year old. She has a probelm. She does not ge along with the kids in the same group or younger one. Also she feels insecure in front of starngers. I had a big task when I took her to native palce. even after staying there fore more than a week she did not allow her grand parents or other family members to come close to her. Now i have taken admission for PG. But very tensed how she is going manage it. I am a working women and my parents takes care of her during the day. due to thier advanced age they are not able to take to garden/park. at times my daddy takes her down to building where others kids are playing, but my daughter will insist that she wants to go home. Please help.. Thanks usha
Kindly
Login
or
Register
to post a comment. | May 29, 2013
Hi usha, we all have gone through that stage , and you know my son who is gonna be three pretty soon, is still somewhat like you have described for your daughter. But yes, after he is been to a play school, there is little improvement in him. So what anurima, Shikha and deepti has shared is true. Put her to some good play school, try to take her out to places where the kids are, set examples by meeting your friends. Children emulate a lot, so if she sees you mingling with your friends, the possibilities are that she would overcome her inhibitions. Children need to meet people and peers many a times and that too frquently before they finally open up . Why my son is like that because he Has been surrounded by no one except me. So, don't worry .....take these steps and everything will fall in place when she is ready.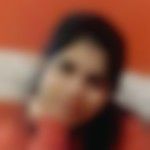 | May 28, 2013
Hi Usha, I can completely understand how it feels when your kid is not very friendly, as my friend had same problem with her son, and moreover her child is special child, he did not even utter a word till he was in playschool. Don't worry just put your kid in playschool & within a month you will see drastic change, but till that month you have to be very strong mentally & emotionally. As your kid will cry, vomit, throw tantrum everyday as its diff for them to leave the comfort zone. So be strong. Now my friends son is one of the smartest & most talkative kid of the class. | May 28, 2013
Thanks deepti for sharing your exp. with me. I feel confident now :) | May 28, 2013
EVEN I HAD PUT MY DAUGHETER IN PLAY WHEN SHE WAS 20 MONTHS OLD AND SHE IS MORE CONFIDENT NOW. ITS BEEN MORE THAN A MONTH AND SHE STILL CRIES IN MORNING WHEN I DROP HER BUT I HAVE COME TO KNOW THAT SHE CRIES ONLY FOR 5 MIN AND THEN SHE STARTS PLAYING. SO DON'T GIVE IN TO CRYING. | May 28, 2013
thanks dear members for your valuable advises and suggestions | May 28, 2013
If this helps, but my 15 month old son is very clingy and attached to me. He will cry his eyes out if any stranger even comes close to him. I am sure he will do the same with his grandparents (we will be visitng my parents soon). I will send him to the playschool once he is 18 months old. All I know is I will try to be persistent and not give into his crying every time. But I hope things will change with his age too. I completely share your concern Usha. | May 28, 2013
Dear Usha. It is very common for children that age to find it difficult to mingle with other children. They prefer to play alone even when in a group. I noticed this in my daughter when she was that age and also in my friend's children. Your child may be on the quieter side. As Deepti and Shikha as suggested, you could encourage her to mingle with other people by try not to force her. Forcing her may have an opposite effect! Give her sometime, she will make friends as she grows. To ease her worry about playschool, you could sit and explain to her what she will be doing in the playschool. Make it sound fun. This way, she may look forward to going and may get used to the place before you even know it :) | May 28, 2013
Comfortable during d initial pd n within few days she shd settle down. U can also have guests at home with kids who will be pallly to her. Looking at u socializing with frns n family she wud also like d idea. | May 28, 2013
Hello! Since she is just a 2 years old n haven't been exposed to d outside world much its natural for her behave in such a manner. In case it's not possible for you to take her out during weekdays u can try making her open up during weekends by taking her to d parks, neighbors house, relatives house. U shd not give up she will take lil time but will be ok as soon as she finds her comfort zone. dont force her to go out n play just let her watch kids from distance when she is ready she wud go on her own. Making her join play school wud also help her . Ur presence around would make her more c | May 28, 2013
she would be going from 17th June... i did not send her early thinking that she is too small to go | May 28, 2013
Hi Usha As your daughetr is 2 yrs old why don't you send her to play school. i know many kids who were very shy earlier but after going to play school they have really opened up and start socialising. This way she can learn how to play and socialize with other kids.
More Similar Talks
Top Parenting Talks